Cubs SS Addison Russell's wife files for divorce, will not talk to MLB about abuse allegations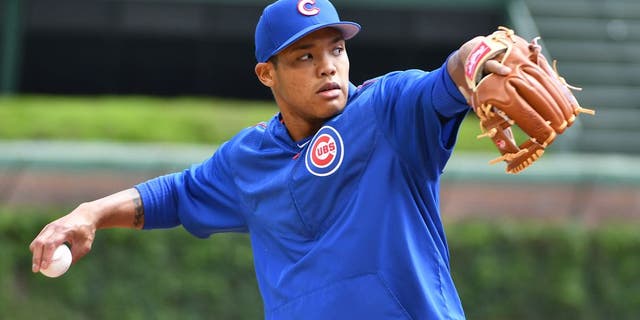 NEWYou can now listen to Fox News articles!
CHICAGO -- Addison Russell's wife has filed for divorce nearly two weeks after the Chicago Cubs shortstop was accused of hitting her.
Melisa Reidy-Russell filed the divorce petition in Cook County last week, according to a filing provided by her attorney, Thomas T. Field, on Wednesday. She is seeking full custody of the couple's young son along with child and other support.
Earlier this month, Reidy-Russell posted a photo on her Instagram account with a caption suggesting her husband had been unfaithful to her. In another post, a user -- described by Melisa as a close friend -- made the accusation that Russell had "hit" his wife.
Russell has denied the allegation. A statement released by Field's communications firm said Reidy-Russell "has declined the invitation from Major League Baseball to be interviewed relative to social media postings and allegations of domestic violence."