Crystal Palace defender rips Leicester City player's shirt clean off during game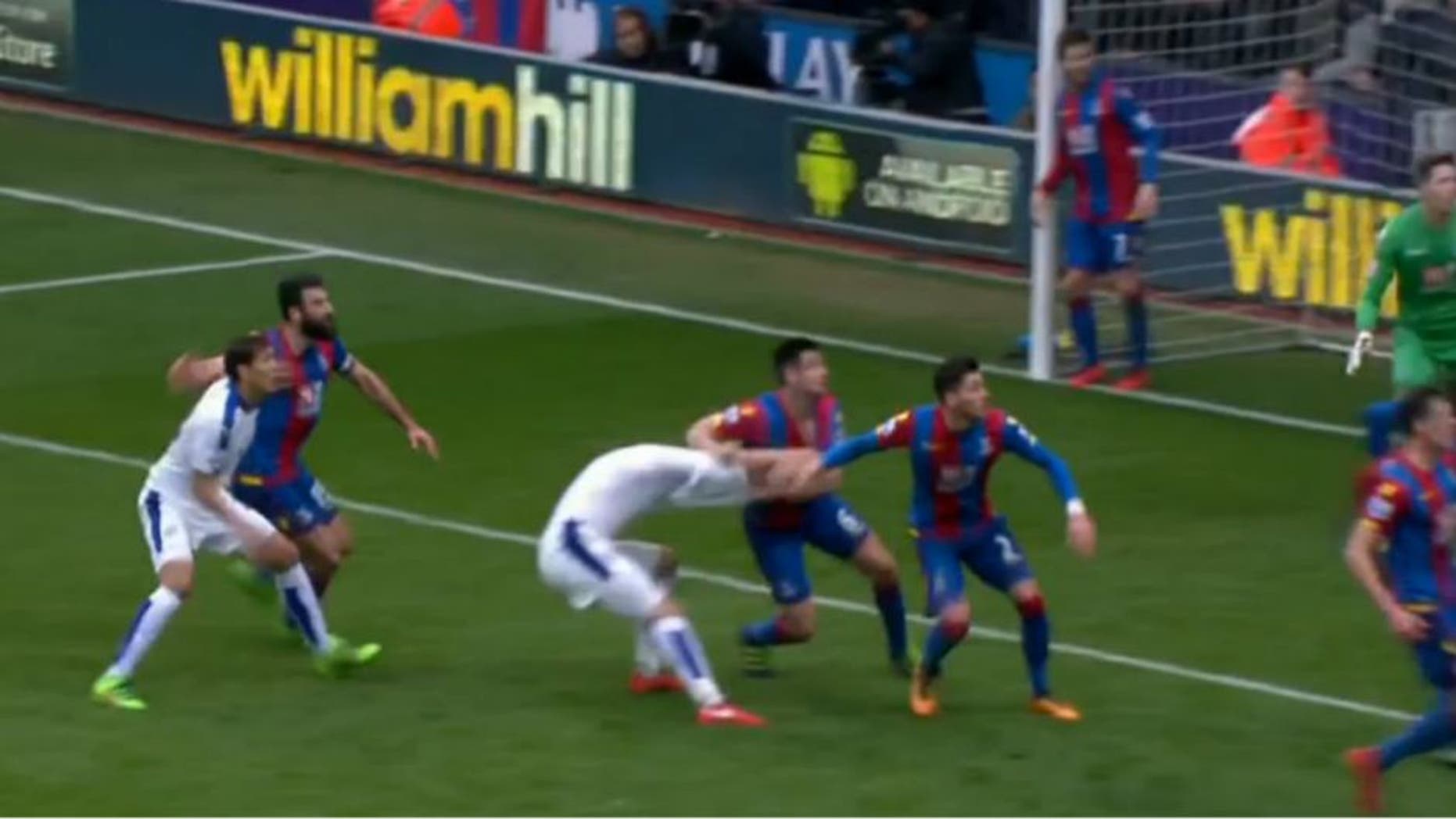 People get mugged in the box during set pieces.
Spot kicks are when Defenders feel most cornered and threatened, and they will use their elbows, their forearms, their feet, and their teeth (if it comes to that) to stop you from scoring. Now, all of this stuff technically falls under the "foul" category, but I imagine the referees all came together around the time of the Premier League's inception in the back room of some pub in, let's say Leytonstone, and nodded in happy agreement that going the "no blood no call" route was probably easiest.
Hence stuff like this from Scott Dann in Crystal Palace's 1-0 loss to Leicester on Saturday.
Robert Huth came up for a corner in the final minutes of the game, and Dann got so handsy with Huth that he yanked Huth's shirt clean off. Since what Dann did was so clearly and extremely against the rules, surely a penalty must've followed, right?
Friend, this is Premier League we're talking about.