Could Tom Brady be finished as a great quarterback?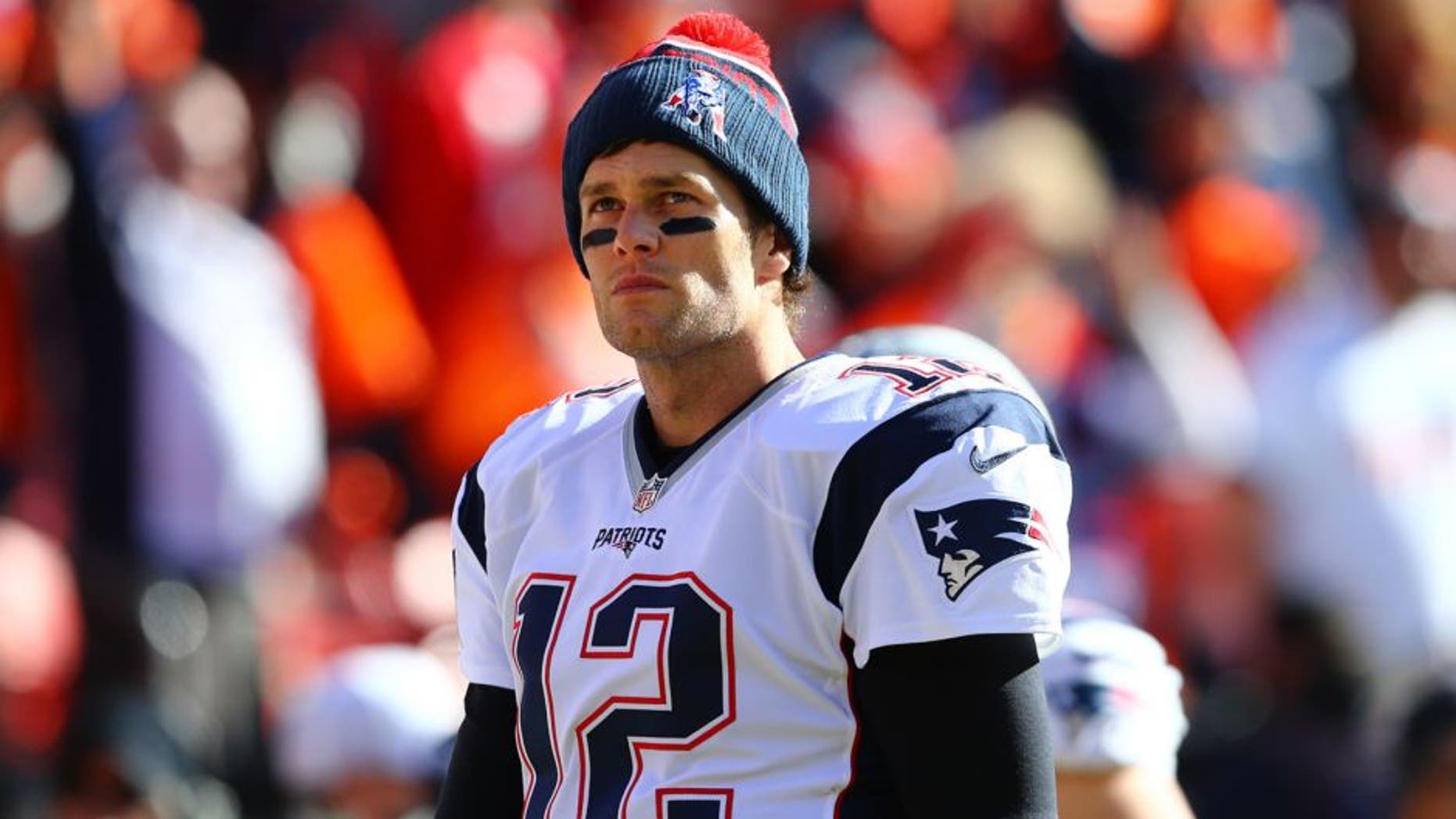 Tom Brady, who will turn 39 before the upcoming NFL season, signed a two-year extension with the New England Patriots on Monday that would take him through the 2019 season, when he'll be 42 years old. Though financial terms haven't been announced, if the contract is like any other (and you suspect it would be, given that it'd cover his 41- and 42-year-old seasons) then it'll be a team-friendly deal meant to spread the wealth to give Brady another chance at Super Bowl glory.
That's a good thing for New England. History says that turning 41 is basically the end for NFL quarterbacks. Turning 40 starts the death rattle. And, quite surprisingly, very, very few quarterbacks are any good when they're 39, as Brady will be this year. Note: Pats fans would be wise to avert their eyes now. The all-time stats for quarterbacks in Brady's new age bracket aren't pretty.
1. The only quarterback aged 39+ to have double-digit wins in a season was Brett Favre, when he did it with the Vikings in 2009, the year in which a late-game, patented Favre interception killed the team's Super Bowl chances in an overtime loss in the NFC championship. Favre was actually 40 that year but, in his defense, he was playing like a kid out there.
2. There have been just five winning seasons put together by quarterbacks after turning 39 and Brett Favre has two of them. (We're defining "winning season" as QBs who started at least half of their team's games and put up a record better than .500.)
3. Only four quarterbacks in the history of the NFL have started 10+ games in a season after turning 39 and finished with a QB rating better than 85.0.
4. Just three quarterbacks ever -- EVER -- have double-digit wins in total after turning 39: Brett Favre (26), Warren Moon (23) and Vinny Testaverde (11). Of those three, Moon and Testaverde had sub-.500 records (Warren was 23-26, Vinny was 11-25) while Favre was 26-19 and that was with the aforementioned 12-4 season with the Vikings, meaning he was 14-15 without it.
5. This might be the craziest of all: In NFL history, there have only been 16 seasons when a quarterback over 39 has started at least half his team's games and Favre/Moon own six of those seasons.
6. In the history of the NFL -- and this is going back to the days of dirt fields, no facemasks and Jim Thorpe -- only 18 quarterbacks have taken a snap after turning 40. Only the same three mentioned above -- Favre, Moon and Tesataverde -- were considered entrenched "starters" that year. The others who started games did so as backups, though many were once-great QBs.
7. The Hall of Famers to play at 40+ are, in chronological order: Johnny Unitas, Sonny Jurgensen, Len Dawson, Moon and the soon-to-be inducted Favre. That's five. Their combined numbers: 60.7% completion, 107 TD, 76 INT, 37 wins, 39 losses. Not horrible, but not great and far from good. This is 40.
8. Okay, forget 40. Let's look at 39, an age at which just 23 quarterbacks have made NFL starts including Peyton Manning this year. Of those 23, there were 20 QBs that started multiple games. Of those quarterbacks, five, or 25%, had a winning record. (Favre was 9-7 in his ill-fated Jets stint. His 12-4 season would come the next year in Minnesota.) Only seven of those quarterbacks started more than half a season.
9. The quarterbacks who had winning records in more than five starts after turning 39 are Favre (26-19), Charlie Conerly (8-3-1), Manning (7-2), Jurgensen (6-2) and Matt Hasselbeck (5-3). Let that sink in. Of the few quarterbacks who've started a handful of games after turning 39, five having posted winning marks and only four have made more than 20 starts, regardless of won/loss record.
10. There have only been six quarterbacks who've made starts after turning 41 and two of those -- Steve DeBerg and Earl Morrall -- made just one. The rest made multiple starts, some over multiple seasons. (Like Moon playing at 41 and 42.) None of those QBs has a winning record in any of those individual seasons. And, in total, there have been only 71 starts by a quarterback aged 41+ in the history of the NFL. So, if you expect Brady to start a full season in 2018, he'll have about 20% of the total starts for a player that old.
We could go on and on and on and on and on and then take a break and go on some more. The point is very simple: Few quarterbacks play until they're 39 years old and only a small fraction of those that do are good. This suggests bad news for those hoping Brady will be playing four seasons from now.
Then again, Tom Brady has spent a career defying expectations. The pudgy, 199th pick of the 2000 draft, who saw every team pass on him multiple times became one of the greatest and most decorated quarterbacks in history. So if there's anyone out there to buck the trend of age catching up to quarterbacks, it's Tom Brady. And if he does indeed accomplish that, just be sure to check the deflation level of the footballs before congratulating him.