Coughlin on Giants TE Will Tye: He's got to be the guy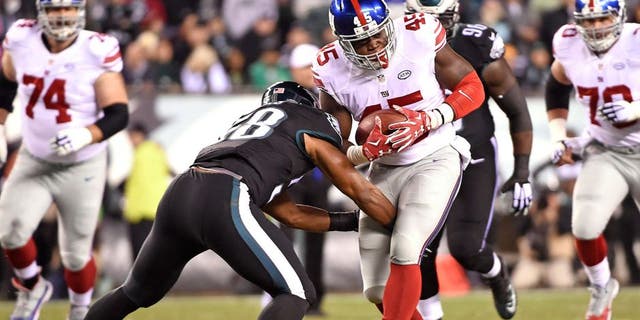 Rookie tight end Will Tye is expected to assume a major role in the Giants Week 9 game at Tampa Bay. Eric Hartline USA TODAY Sports
New York Giants tight end Will Tye began the season the team's practice squad, but entering Week 9, he will be the No. 1 tight end on the depth chart. It's quite the jump for a rookie who played at Stony Brook University.
With Larry Donnell nursing a sore neck and Daniel Fells placed on injured reserve several weeks ago, head coach Tom Coughlin admits that there is no option but for Tye to step up and play a major role.
"We feel like he's got to be the guy," Coughlin told reporters on Wednesday, per Newsday.
Tye is currently the only tight end on the Giants' active roster, but they have both Jerome Cunningham, and the recently re-signed Matt LaCosse on the practice squad. One of those practice squad players is likely to be promoted to the active 53-man roster for this week's game against the Tampa Bay Buccaneers.
Tye has 77 yards on eight receptions this season, and Coughlin likes the improvements that he has made in recent weeks.
"He's improving," Coughlin said of Tye. "He's done a nice job. He's played well when he's had the opportunity and obviously he got a lot of plays last week in New Orleans. He's come along and he improves every week, and that's what we're counting on."