Cops claim Odom took herbal Viagra -- so what exactly is it?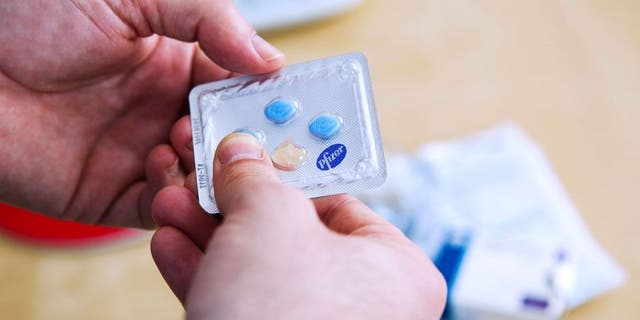 NEWYou can now listen to Fox News articles!
Authorities on Wednesday said that former NBA star Lamar Odom had taken over-the-counter sexual performance enhancement drugs before he was found unconscious at a Nevada brothel on Tuesday. The Food and Drug Administration, Mayo Clinic and others have warned against taking these supplements, sometimes called herbal Viagra. Here is a look at these products:
WHAT ARE THEY AND HOW ARE THEY DIFFERENT FROM VIAGRA?
Viagra is a prescription medication approved by the FDA and used to treat erectile dysfunction. So-called herbal Viagra and other over-the-counter sexual performance enhancement products are often marketed as a cheaper alternative to Viagra but are not regulated by the FDA and can be purchased without a prescription. Many are sold online.
* * * * *
ARE THEY DANGEROUS?
The FDA has warned that some of these products contain hidden ingredients, including undeclared prescription medications, which can be harmful. The products also can cause dangerously low blood pressure, especially if the user takes nitrate medications for heart problems, according to the Mayo Clinic's website.
* * * * *
WHAT DID ODOM TAKE?
The Nye County Sheriff's Office said he took up to 10 pills in a three-day period. A spokesman for the Love Ranch brothel where Odom was found unconscious said the former NBA star bought Reload and Libimax Plus brand pills from its shop on site, the latter costing $14.99 each.