Conor McGregor sends a message to Floyd Mayweather after training camp starts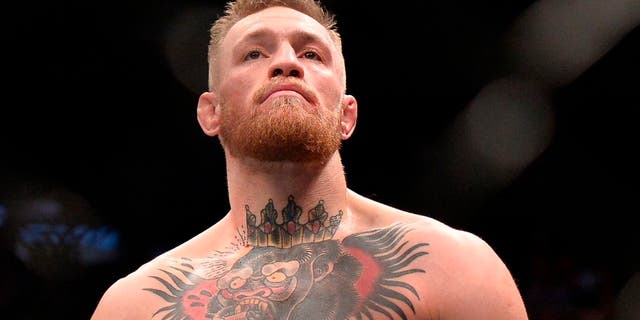 Conor McGregor is making it clear that he's started training camp for his proposed showdown with Floyd Mayweather later this year.
The reigning UFC lightweight champion posted a photo of himself in the gym a few days ago with the tagline "day one" attached to the picture.
McGregor's rigorous training scheduled has continued since that time and it prompted the Irishman to send another message to Mayweather about inking the deal that will put the two of them together in a ring later this year.
"Solid work today," McGregor wrote. "Sign your end Floyd or you are just a mouth."
Mayweather's representatives including Al Haymon are expected to meet with UFC president Dana White in the coming days to begin negotiations on the lucrative fight that could become one of the biggest events in combat sports history.
Just recently, White came to an agreement with McGregor on their part of the deal, which likely included the split of revenue that the fighter would receive in as a UFC fighter competing in another sport.
Shortly after the first message, McGregor dropped another training photo to show off his work in the gym while also reminding the world that he's been doubted before yet still managed to get the win while facing seemingly insurmountable odds.
"They say I've got no chance. But they say that every fight," McGregor wrote.
Of course, McGregor has certainly proven a few people wrong during his tenure with the UFC including his 13-second knockout over former featherweight champion Jose Aldo as well as his win over Nate Diaz just months after he was choked out by the former "Ultimate Fighter" winner.
That being said, McGregor will face greater odds than either of those situations if he steps into a boxing match Mayweather, who is largely considered one of the greatest ring technicians the sport has ever known.
Still, McGregor isnt lacking confidence as he digs into his first training camp since winning the UFC lightweight title last November in New York.