Conor McGregor opens as nearly 2-to-1 favorite over Jose Aldo at UFC 194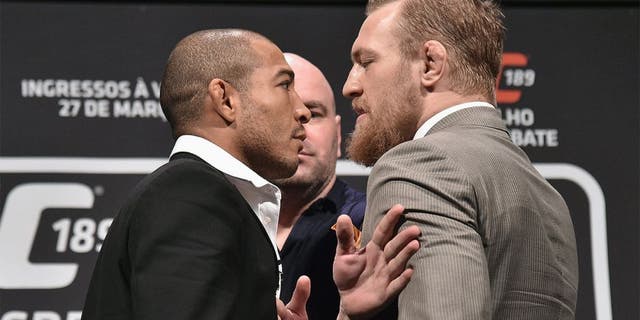 When the matchup between featherweight king Jose Aldo and top contender Conor McGregor was first announced in January, the incumbent champion was a solid favorite heading into the bout.
The original fight was scrapped after Aldo suffered a rib injury in training that forced him to pull out of the bout scheduled for July at UFC 189.
McGregor went on to defeat replacement Chad Mendes by second-round TKO to win the UFC interim featherweight title.
Now, Aldo and McGregor are set to do battle once again, this time headlining UFC 194 in Las Vegas on December 12 and the odds look much different this time around.
According to the odds makers at Bovada, McGregor has opened as a nearly 2-to-1 favorite over Aldo ahead of their fight in four months.
Conor McGregor -190
Jose Aldo +155
Now these odds will likely shift back and forth over the next few months until the two fighters actually climb into the Octagon together to settle their differences.
The odds could shift even more during fight week as scores of Brazilians and Irish faithful pour into the MGM Grand Garden Arena to support their respective fighters while also putting up some money that will undoubtedly affect the betting lines.