Conor McGregor: A fight with Floyd Mayweather Jr. could generate half a billion dollars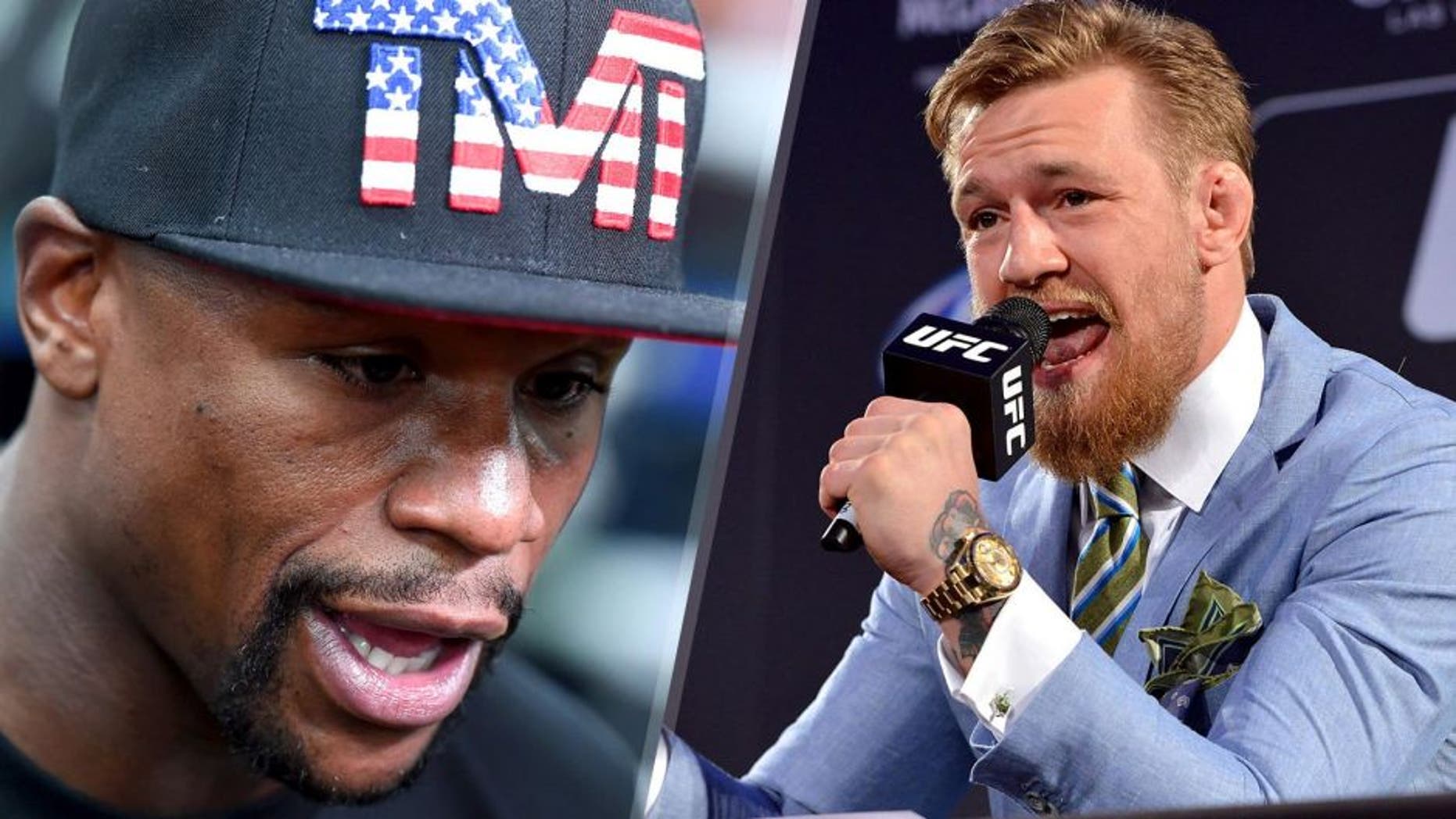 In a recently published profile on interim UFC featherweight champion Conor McGregor, the Irishman spoke about pound-for-pound boxing great Floyd Mayweather Jr. and UFC women's bantamweight champion Ronda Rousey. McGregor applauded Rousey, for her accomplishments as well as her standing up to the boxing champion.
He also reiterated his interest in fighting Mayweather Jr., whether it be in MMA or boxing. "I'd also jump in and box Mayweather. 100 percent," he said.
McGregor allowed that the boxer would have an advantage in a match involving just hands. However, he made a point of mentioning how his sport -- MMA -- is closer to a true fight than what Mayweather Jr. does.
"Yeah, but in a real fight I would dismantle him in seconds," he said.
McGregor believes that Rousey would do the same to Mayweather. Sure, she's a woman, but she also has spent her life honing skills in areas that Mayweather Jr. is completely ignorant of.
"Ronda would dismantle him in seconds -- 100 percent," he maintained.
"When you don't know how to grapple you don't stand a chance. For us, it's like playing with a baby. People who don't understand the sport cannot understand how vulnerable they are. There are always clinches and Ronda is a judo Olympian. She would throw Floyd on his head in a second. Me? I would knock him out. Cold."
McGregor is, of course, correct. However, the chances of Mayweather Jr. fighting any MMA fighter under truer rules is unlikely.
The rising UFC star McGregor, ever one to capitalize, is optimistic that a fight could be worked out simply because the money would make sense for all involved. "Why would he take me on?" he asked, before answering.
"You're talking about a fight that could generate half a billion -- it's this one. There's never going to be another boxing fight like this. Only a cross-style match between Mayweather and me could generate that kind of interest and revenue. So maybe it could happen. I would certainly be up for it. I am capitalizing on every single opportunity."
McGregor's next opportunity will not be against Mayweather, of course, but against full featherweight champion Jose Aldo. The two were first set to fight in July at UFC 189 before broken ribs and torn rib cartilage took Aldo out of the bout.
McGregor instead fought Chad Mendes for the interim tag, and won. Now, Aldo vs. McGregor is set for UFC 194 in Las Vegas, on Dec. 12.
The type of grappling that makes McGregor confident he or Rousey could easily beat up Mayweather Jr: