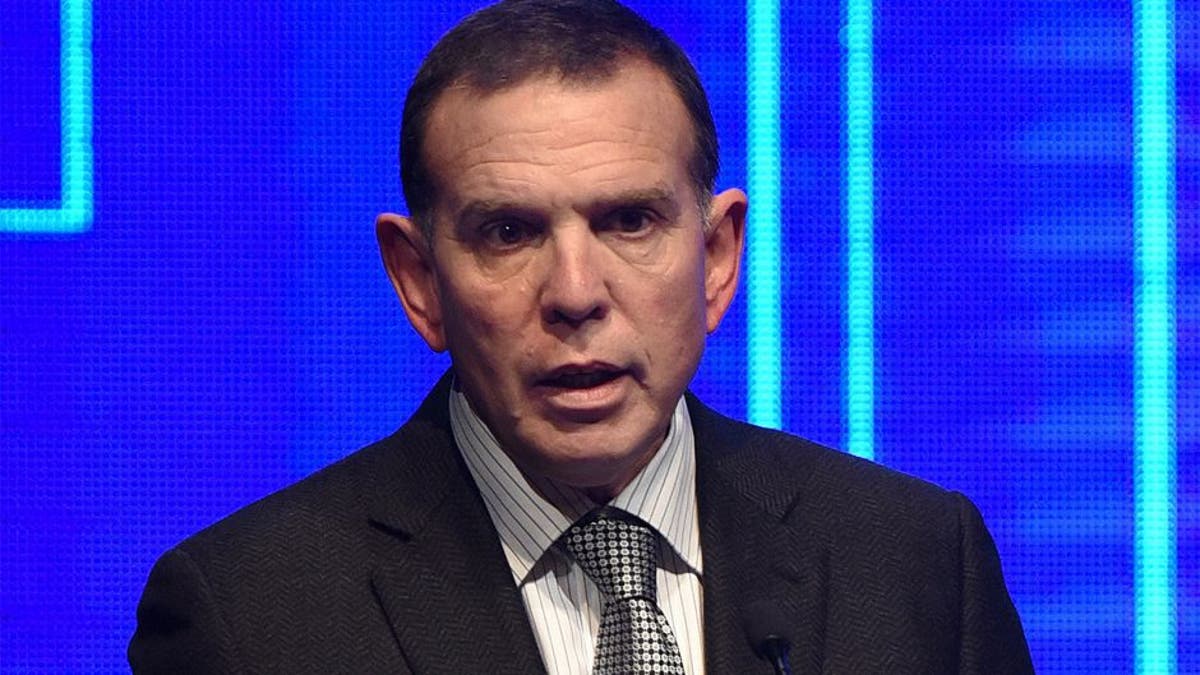 ST. PETERSBURG, Russia -- CONMEBOL member countries still want to play the 2016 Copa America Centenario in the United States despite an ongoing bribery investigation, their president Juan Angel Napout said Friday.
The tournament was jeopardized when American prosecutors alleged massive bribery in international football, including a scheme linked to a $112.5 million broadcasting deal for the one-off event to celebrate CONMEBOL's 100th birthday.
''We wish that of course we can have the Copa Centenario as we wanted to, but I can't say what CONCACAF wants,'' Napout told The Associated Press on the sidelines of a CONMEBOL executive committee meeting.
Napout said he was ''very optimistic'' about talking with CONCACAF leaders after their signature Gold Cup competition ends Sunday.
The 16-nation Cententario is scheduled June 3-26 and would include the 10 South American national teams and six invited teams from CONCACAF, including the U.S. and Mexico.
The neighboring confederations have been in turmoil since the U.S. Department of Justice unsealed its widening case in May.
The indictment linked the two previous CONMEBOL presidents - Nicolas Leoz of Paraguay and Eugenio Figueredo of Uruguay - and then-CONCACAF president Jeffrey Webb of the Cayman Islands to allegedly getting bribes from Copa America rights. Webb's predecessor, Jack Warner of Trinidad and Tobago, was also indicted on separate racketeering charges.
The CONMEBOL group met Friday with only eight nations at FIFA's hotel base ahead of Saturday's World Cup qualifying draw. Bolivia and Ecuador did not have delegates present, Napout said.
Bolivia federation president Carlos Chavez, the CONMEBOL treasurer, was jailed Tuesday after being implicated in a separate investigation. Chavez and another official are alleged to have embezzled more than $400,000 in proceeds from a charity match against Brazil in 2013.
Brazil federation president Marco Polo Del Nero also skipped the meeting in Russia. The FIFA executive committee member has not left Brazil since heading home from Switzerland the day after seven senior football officials, including Figueredo and Webb, were arrested in Zurich on May 27.
''Every country now in South America is experiencing difficult times,'' Napout said, declining to discuss Del Nero's status among the region's three delegates on FIFA's ruling committee. ''That is a question for him to answer.''
Brazil was represented on Friday by Reinaldo Bastos, the president of the Sao Paulo state football body, Napout said.
CONMEBOL also made progress Friday by pushing through reforms to help rebuild its image and structure after the corruption crisis.
''Even if we have problems, we have to make the reforms. Without reserve,'' said Napout, who supports FIFA President Sepp Blatter's suggestion for football leaders to reveal their pay. ''I think that we all should do that. I am totally up for that.''