Colts coach Chuck Pagano is praying Andrew Luck will be ready for training camp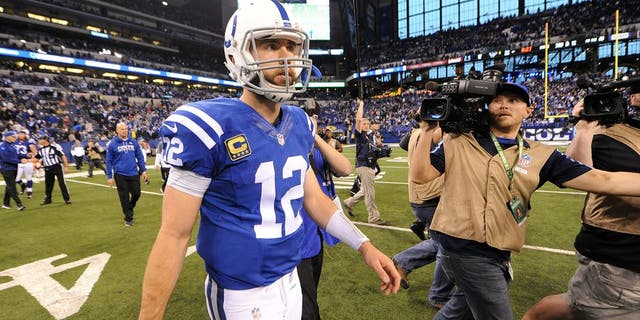 NEWYou can now listen to Fox News articles!
The Indianapolis Colts season will ride on the health of Andrew Luck, as it typically does. His offseason hasnt gotten off to a great start after undergoing shoulder surgery, sidelining him for an extended period of time.
He has yet to participate in practice or do any physical activity which was reportedly the plan and isnt even certain to be ready in time for training camp. This week at mandatory minicamp, hell simply be an observer.
When asked if hell be healthy for the start of camp next month, Luck was non-committal.
Thats not exactly something Colts fans or the coaching staff, for that matter wants to hear in the middle of June. We all know how stagnant the offense is without No. 12 under center, and its not an experience Indianapolis wants to go through again.
Hes missed 10 games in the past two seasons, and the Colts cant afford to keep losing their star quarterback to injury year in and year out. Head coach Chuck Pagano realizes that, but even he has no idea when Luck will be back in the fold.
Not much has been made of this development during the offseason, but its certainly a story worth following. Luck has had a history of lingering injuries, and the last thing the Colts need is for him to carry another one into this season. Theyll likely take it as slow as possible with his recovery, ensuring that there are no ill effects from his surgery in January.
The Panthers are going through a similar situation with Cam Newton, who has yet to resume throwing after undergoing surgery of his own. Hell be sidelined for minicamp after the team was hopeful hed be able to participate.
Fortunately, Luck is as smart as they come, so he should be able to pick up right where he left off last season, when he threw 31 touchdown passes and just 13 interceptions.