Colts coach Chuck Pagano explains the fake punt disaster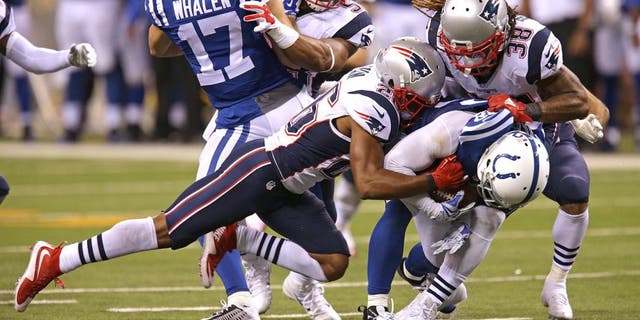 NEWYou can now listen to Fox News articles!
By now, you've seen the fake punt heard round the world.
If not, that's here for you to enjoy.
Though you could see head coach Chuck Pagano asking his players why the ball got snapped, he didn't blame them after the game.
Here is his explanation, from Colts.com.
"The punt play, I take responsibility," Pagano said after Sunday's loss.

"The whole idea there was to shift to an alignment where you either catch them misaligned, they try to sub some people in, (or you) catch them with 12 men on the field. And if you get a certain look, you have three yards, two yards to make a play. Again, we shifted over and I didn't do a good enough job coaching it during the week. We weren't lined up correctly and then (there was) a communication breakdown between the quarterback and the snapper. That's all on me...Obviously it played a huge factor in this loss."
Needless to say, he'll have some explaining to do on his radio show.