Chris Young, metrics man? Royals' P calls pitcher wins 'somewhat ridiculous'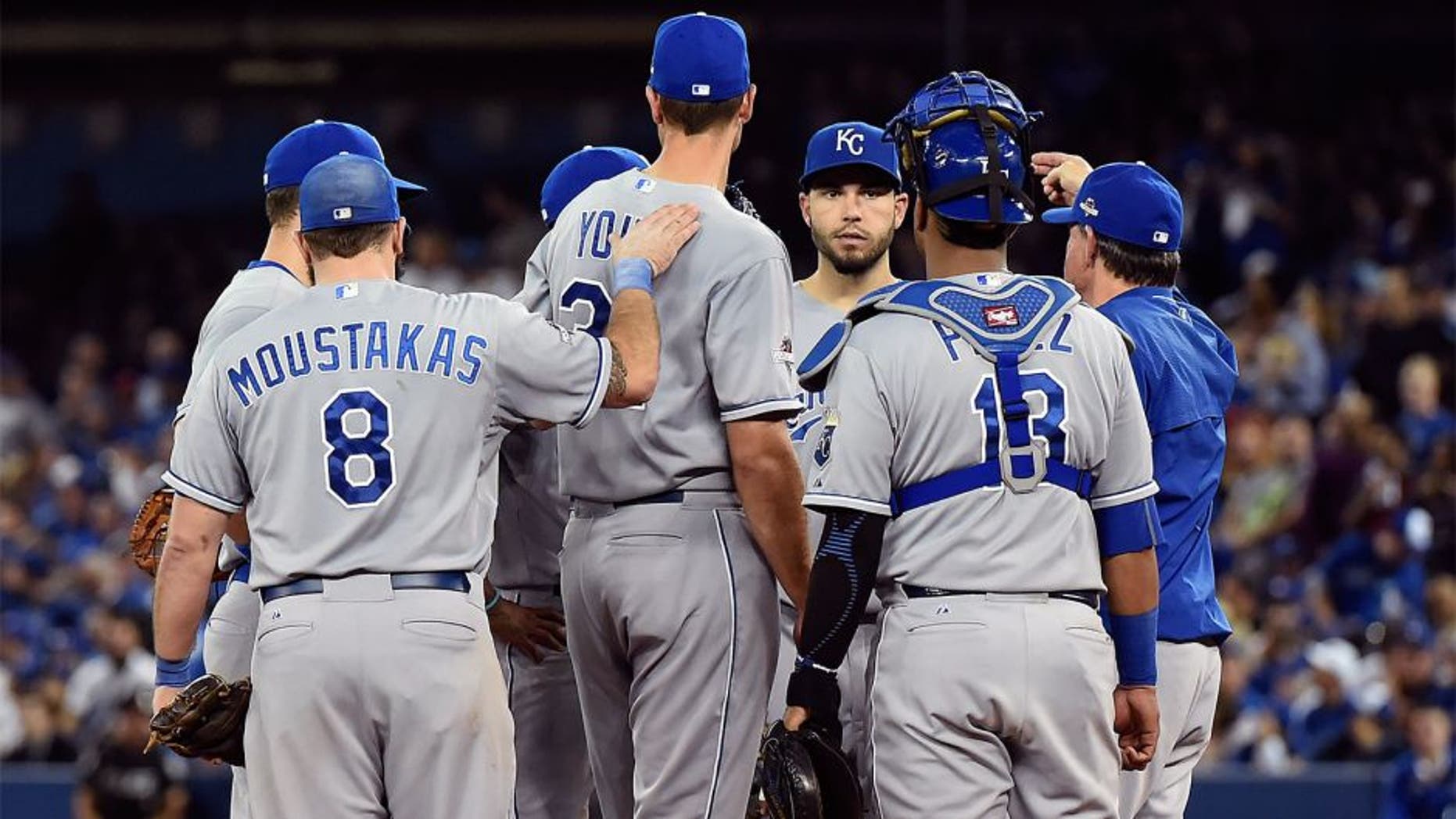 Veteran right-hander Chris Young was in a big spot on Tuesday, starting for the Kansas City Royals in Game 4 of the ALCS against the Toronto Blue Jays. For K.C., this was a big game: lose, and the series is tied at two games apiece. Win, and they open up a dominant 3-1 advantage.
Young was given the start after pitching well for the Royals this season as a starter and a reliever, and the decision paid off for manager Ned Yost when Young kept the powerful Blue Jays at bay for four innings.
Young (a Princeton graduate, it must be noted) was lifted with two outs in the fifth and the Royals up 5-2 so as to prevent him from facing Josh Donaldson for a third time. It worked, and the Royals went on to wallop the Blue Jays 14-2 (and force a position player to pitch in a postseason game for the first time ever).
After the game, Young was asked by Andy McCullough of the Kansas City Star whether he had any issues with being removed before qualifying for the win. His answer would definitely appeal to those who advocate for MLB to abandon the concept of the 'pitcher win':
With incessant conversations/arguments on a daily basis about the importance of baseball metrics/statistical analysis versus the 'traditional' point of view, Young's stance was pretty honest.