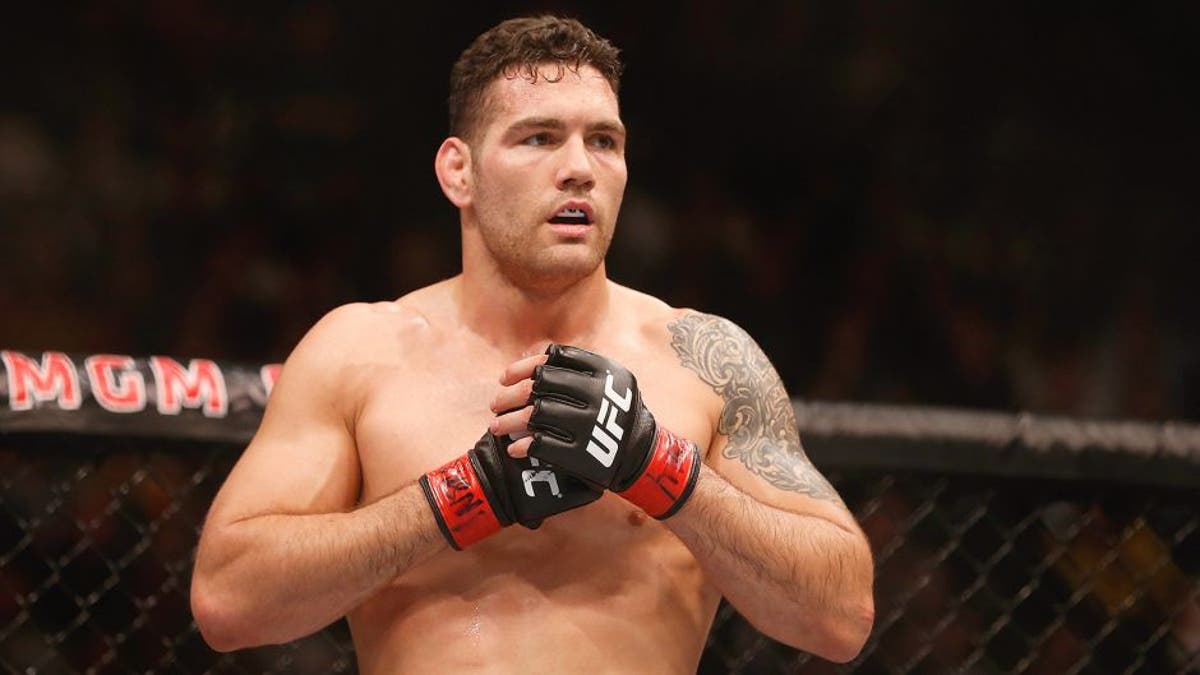 Former UFC middleweight champion Chris Weidman doesn't know for certain that he'll face Luke Rockhold in a rematch for his next fight but he's beginning his training camp to prepare for the possibility.
Weidman told "UFC Tonight" that following the news that Ronaldo "Jacare" Souza is set to face Vitor Belfort and Yoel Romero's current entanglement after potentially testing positive for a banned substance that a rematch with Rockhold is the most likely scenario.
The former champion is "hoping" and "expecting" a rematch with Rockhold and would be ready as early as May or June for the fight if that's what the UFC wanted.
Weidman will even accept a fight with Rockhold at UFC 199, which is a card the middleweight champion didn't seem too excited about while he was targeting a potential title defense for UFC 200 in July instead.
Rockhold told FOX Sports in January that he was more than happy to give Weidman a rematch from their first fight at UFC 194 last December and given the current landscape of the middleweight division the bout seems almost a certainty at this point.
UFC officials still haven't made any official announcements but fights have been booked very sparingly past March at this point anyways.
Either way, Weidman is getting ready for a rematch and hoping to get the call from the UFC that he will get a second shot at Rockhold later this year.