Chris Camozzi brutalizes Joe Riggs with 26-second TKO in the first round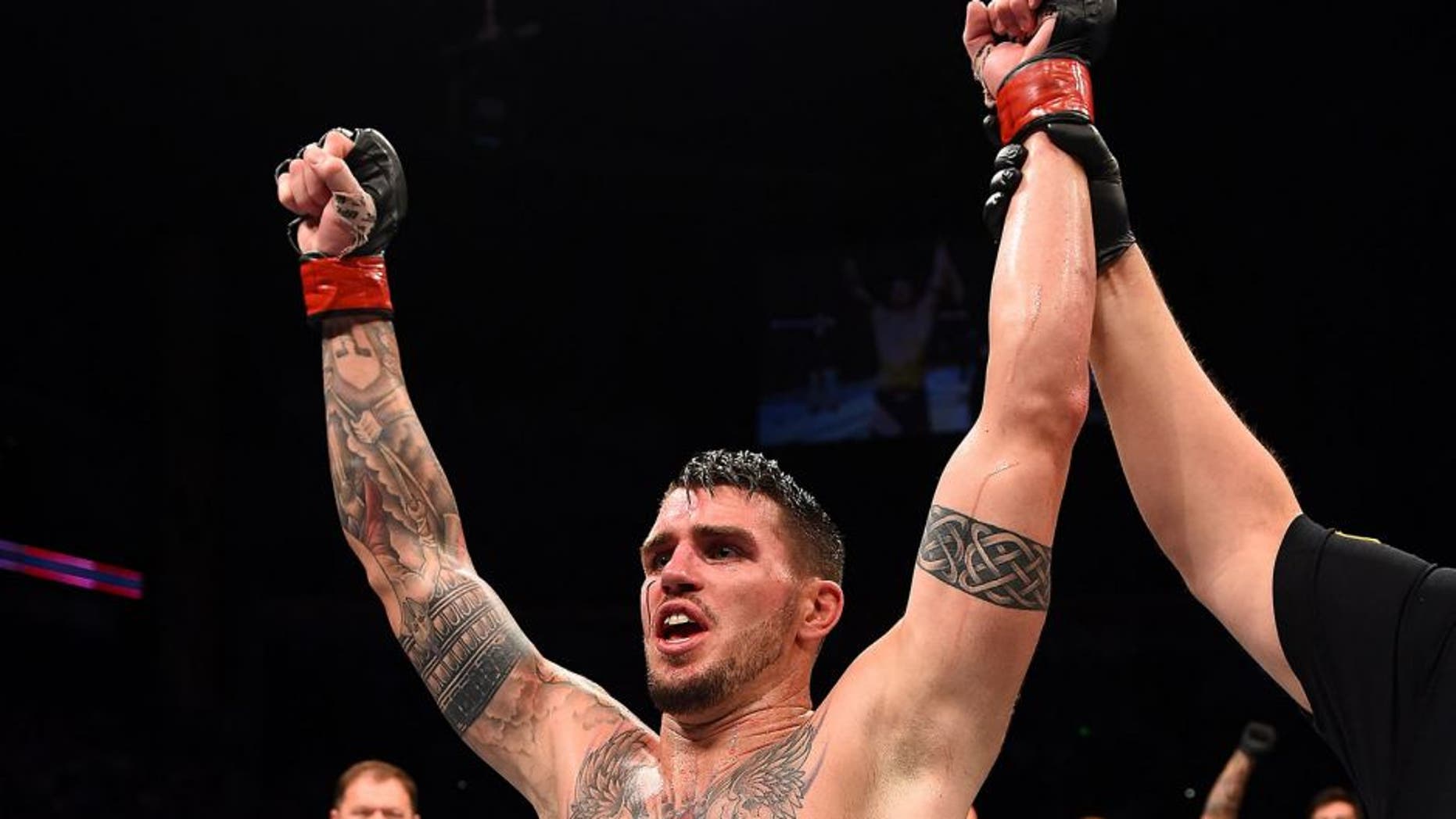 Chris Camozzi only needed a matter of seconds to put Joe Riggs away with one of the most impressive barrage of knee strikes ever landed inside the Octagon.
Camozzi had complained before the fight that was tired of always going to three-round decisions in his UFC victories and wanted to make a statement on Sunday night.
Consider it mission accomplished as Camozzi needed just 26 seconds to batter Riggs with knees to the head and forearms before sending him crashing to the mat.
Camozzi said after the fight that he planned a setup for the knees by throwing one of his patented leg kicks that forced Riggs to duck down and from there he saw and opening and didn't take his foot off the gas until the fight was over.
Once Camozzi had Riggs in his grasp, he started unloading left knee strike after left knee strike until the veteran middleweight crumbled to the ground to stop the fight.
"This is amazing, this is surreal," Camozzi said following the victory. "I think you're going to see a new Chris Camozzi fighting."
Following his first UFC finish since 2012, Camozzi had plans to call somebody out for his next fight but the feeling of a blistering knockout in less than 30 seconds left him somewhat flummoxed and searching for words.
There wasn't much to say after a performance like that as Camozzi may have even secured a 'Performance of the Night' bonus for that kind of finish.