Chivas USA Fires Head Coach After Controversy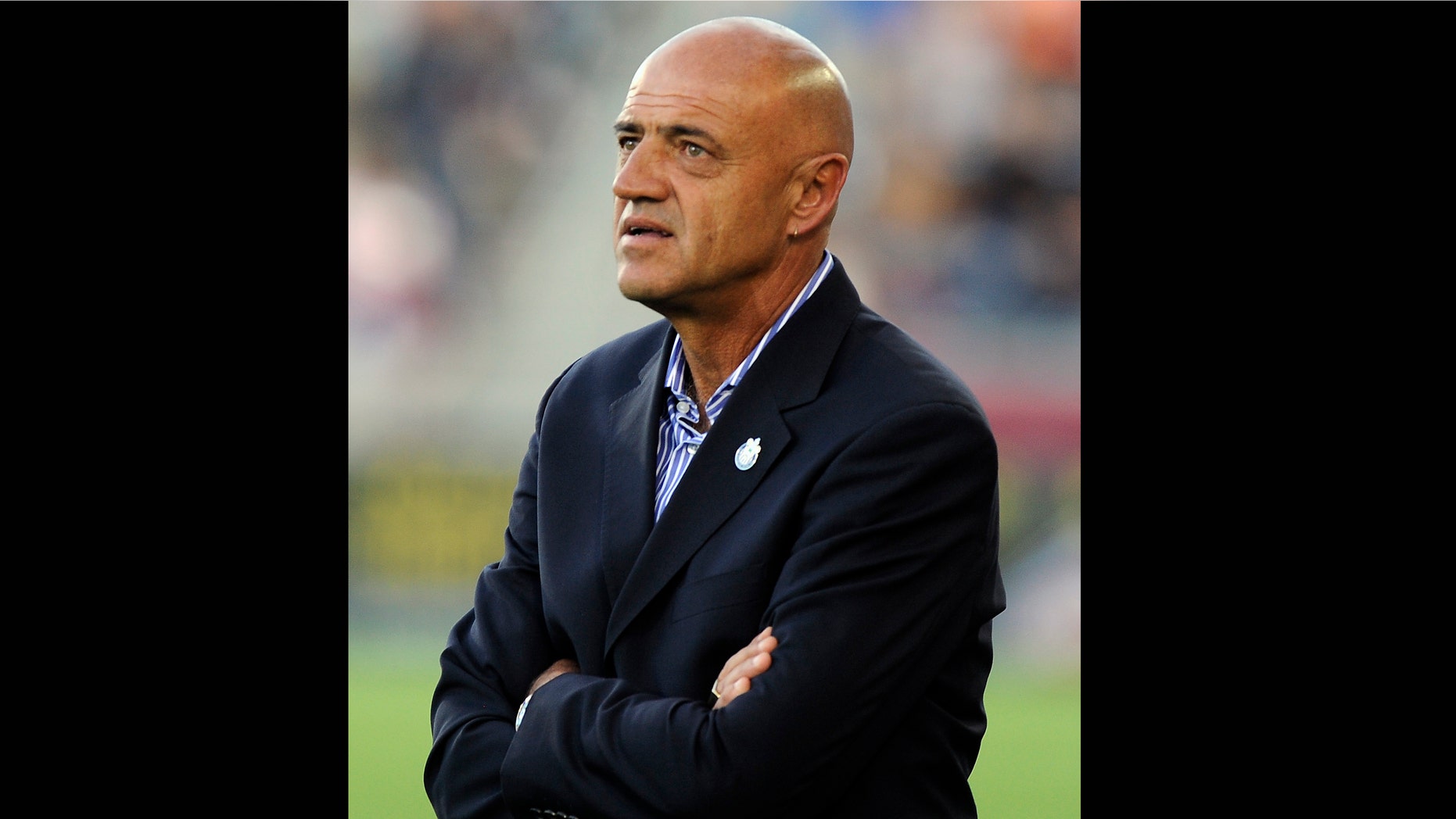 It's getting worse for Major League Soccer's Chivas USA club.
Chivas USA fired coach Jose Luis Sanchez Sola on Wednesday night with the team in last place in the Western Conference.
Chivas USA has a 3-7-2 record.
The team also said Sanchez Sola had "not always followed the patterns of respect and conduct implemented by Major League Soccer, as well as by Chivas USA."
Jose Luis Real Casillas, the sporting development director at Chivas Guadalajara in Mexico, takes over as coach. Marco Fabian Vazquez, current technical director with Chivas Guadalajara's U-20 team, will be the assistant coach.
As a technical director, Real has been at the helm of teams such as Atlas, Dorados de Sinaloa and Chivas, who he managed for nearly two years, 2009-11 in 71 Mexican League matches.
Real has also served as coach of several of Mexico's youth national teams.
On Tuesday, former Chivas USA youth coaches Daniel Calichman and Theothoros Chronopoulos filed a discrimination lawsuit against the club, claiming they were fired because they aren't Mexican or Latino.
The two men, who are both white, worked for more than a year for the team's academy, which provides soccer programs for youths.
The lawsuit claims Chivas USA is trying to mirror the "Mexican-only" policy of its Guadalajara counterpart.
"While that may be acceptable in Mexico, in California and in our country, you can't make decisions on employment based on ethnicity or race," said plaintiffs' attorney Greg Helmer.
Cristina Maillo Belda, a spokeswoman for Chivas USA, declined to comment on the lawsuit.
The suit also claims harassment and retaliation based on ethnicity and race and seeks unspecified damages.
Based on reporting by The Associated Press.
Follow us on twitter.com/foxnewslatino
Like us at facebook.com/foxnewslatino