Chase Elliott looking for 'a little bit more' after running third at Vegas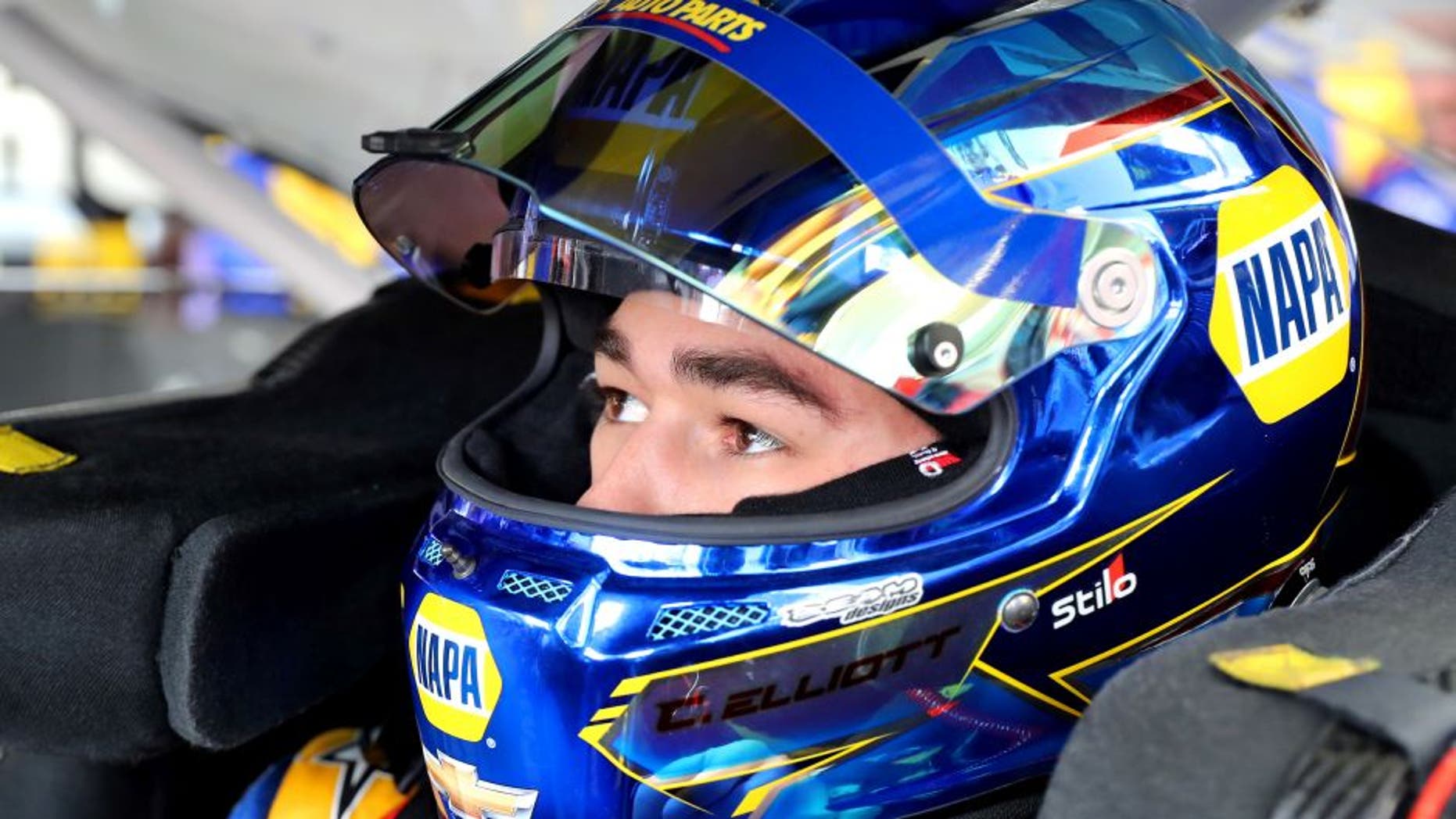 LAS VEGAS -- Chase Elliott keeps inching closer to winning his first Monster Energy NASCAR Cup Series race.
Elliott finished third in Sunday's Kobalt 400 at Las Vegas Motor Speedway, which seemed about right since for most of the weekend, through all the practices, he often was the next-fastest car behind eventual race winner Martin Truex Jr. and fifth-place finisher Brad Keselowski.
Truex and Keselowski, who was leading with two laps to go when his No. 2 Team Penske Ford suffered some kind of mechanical problem, combined to lead 239 of the race's 267 laps.
Elliott didn't lead any laps, but he did run around the top five for much of the race in his No. 24 Hendrick Motorsports Chevrolet.
"We had a really solid car all day," Elliott said. "I felt like we were maybe just a tick off Brad and the 78 (Furniture Row Racing Toyota of Truex) and just needed a little bit more. We kind of get back and think about what we needed and where we needed to be better at."
Elliott was able to drive through the wreck that sent Kyle Busch spinning on the final lap -- and then went after Joey Logano on pit road after the race because Busch believed Logano deliberated dumped him.
"We had a poor restart there at the end and kind of got behind, but got lucky to kind of end up where we did with what happened," Elliott admitted.
It was the third strong race in a row to start Elliott's second Cup season, leaving him third in the points standings. He was coming off a fifth-place run at Atlanta, and opened the season by leading 39 laps and finishing 14th in the Daytona 500 after starting from the pole.
All of which indicates that his first Cup win cannot possibly be too far out in his future.
"I'm really proud of the way we have performed," Elliott said. "Our pit stops have been great, our cars have been good. We've been able to run solidly in the top five the past couple weeks, which is great for me and our team, and we've just got to keep that going and find that next little bit."