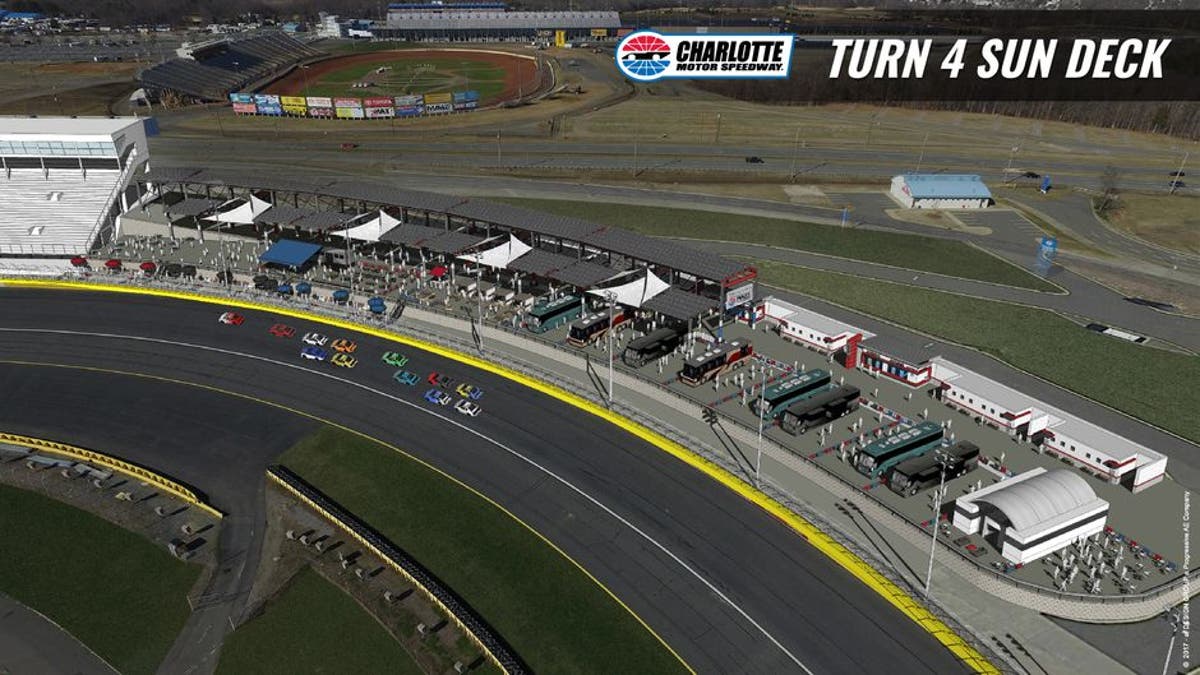 Charlotte Motor Speedway is building what track officials call a multipurpose fan enhancement known as the Turn 4 Sun Deck.
The 42,000-square foot deck will include a wide range of entertainment options from luxury motorhome campsites to cabana packages for small groups, as well as food and beverage service, restroom facilities, picnic and high-top tables and a wide concourse with room for live music acts, corn hole and other entertainment, the track said in a news release Friday.
Interestingly, the Sun Deck will be solar powered, thanks to 960 photovoltaic modules (solar panels) that will collect more than 375,000 kilowatt hours of energy annually.
Track officials said thats enough power to run 416 average American homes for a month.
Today more than ever were seeing fans who want new ways to enjoy sporting events that go beyond the traditional at-track experience, said Charlotte Motor Speedway President and General Manager Marcus Smith.
Fans want to feel that sense of community, Smith said. They want the flexibility to leave their seats to interact with other fans and have fun, but they still want to stay on top of the action. The Turn 4 Sun Deck will provide that perfect balance.