Charles Johnson on Greg Hardy: 'I miss him'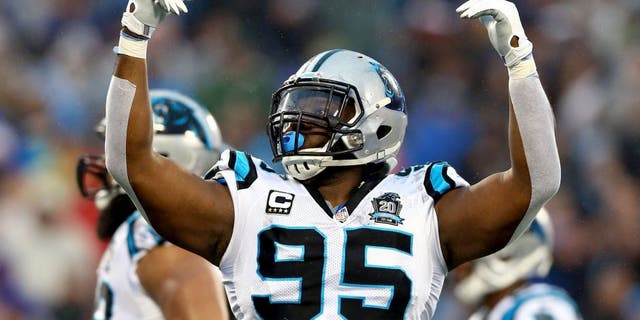 With Greg Hardy now long gone and spending training camp with his new team, the Dallas Cowboys, not many Panthers are talking about him. One who is? Charles Johnson.
According to David Newton of ESPN, Johnson has no problem admitting that he misses his former teammates.
"I don't ask him nothing about his team or anything," Johnson told ESPN during lunch on Sunday. "I ask him about his personal life. I make sure he's good and I just try to chop it up with him."
When asked about whether or not he misses Hardy, the answer was pretty simple.
"That's my guy. I miss him. Any of my guys I miss. I'm that type of person." Johnson said.
Hey, give Johnson some credit for his honesty. While most Panthers fans are likely still upset with Hardy, Johnson appreciates his friendship and isn't going to deny it, no matter what anyone thinks.
(h/t ESPN)
Photo Credit: Streeter Lecka/Getty Images