Chargers' Te'o returns to practice, says he'll be ready for Week 1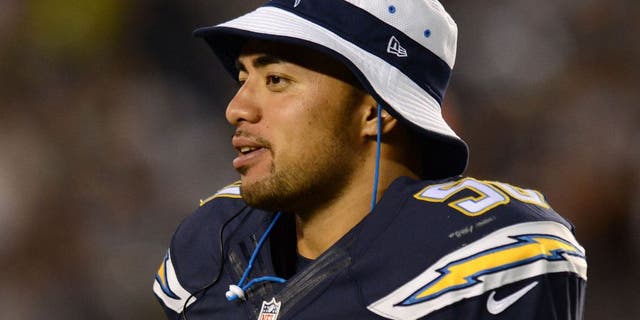 Manti Te'o swears he'll be ready for the Detroit Lions in less than two weeks.
The inside linebacker hit the practice field for the first time in a week and said he's all systems go for the regular-season opener on Sept. 13.
"I'm ready to go," a matter-of-fact Te'o told ESPN's Eric D. Williams.
Te'o's issue has always been availability, not skill. The Notre Dame product has missed at least one preseason game in each of his last three seasons, according to Williams.
Rookie inside linebacker Denzel Perryman adds some insurance, just in case. The Miami product received starter's snaps in last weekend's tune-up game against Seattle.
Teo made sure he had a tune up, too. The linebacker said he kept his nose in the playbook while he was forced to sit.
Now healthy, Te'o thinks that above-the-shoulders preparation gives him an edge.
"I'm more mentally ready to go," he said. :Physically, I feel great. But mentally I'm way more prepared."
(h/t ESPN)