Chad Ochocinco Released, What's Next?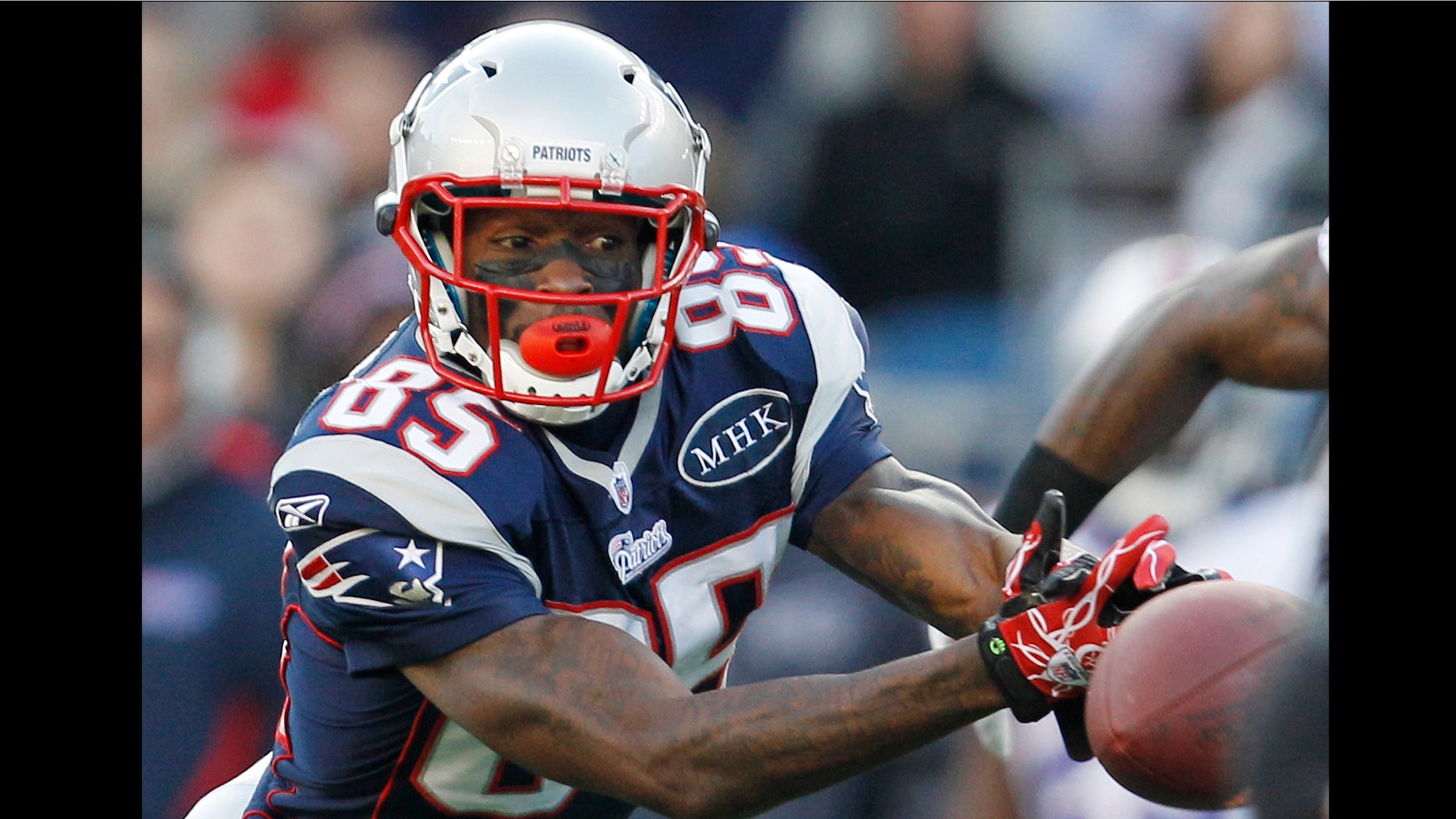 It's bye bye New England for Ochocinco!
The Patriots released receiver Chad Ochocinco on Thursday, cutting loose the six-time Pro Bowl selection after one season in which he was more active on Twitter than on the field.
"Thoroughly enjoyed the oppurtunity to play for the 'Patriot' organization... fans were ... wicked awesome, I wish all of you the best," he tweeted at about the same time the team was announcing he had been released [we left out the expletives].
"I'm healthy n living life, I'll be fine," he wrote on Twitter, where he had changed his job description to "UNEMPLOYED BLACK GUY" and posed a photo of himself sitting on a suitcase at the airport, hitchhiking.
Ochocinco, 34, played in 15 games in his only season with the Patriots, starting three and catching 15 passes for 276 yards. He caught one pass in the Super Bowl as New England lost 21-17 to the New York Giants.
His agent, Drew Rosenhaus, said he is "in the process of gauging interest from potential teams."
Drafted in the second round by Cincinnati from Oregon State, Ochocinco spent 10 seasons with the Bengals and reached the Pro Bowl five straight years from 2003-07 and again in '09. He was the first player in NFL history to lead the conference in receiving four consecutive years.
But Ochocinco — who changed his name from Chad Johnson as a nod to his uniform number, 85 — was perhaps better known for his antics that sometimes annoyed his teammates, coaches — and even commissioner Roger Goodell, whom he called "Dad." He predicted victories, sent gifts to opposing locker rooms and invited fans to help him think up new end zone antics.
His touchdown celebrations — using a pylon as a golf club, performing CPR on the football, doing a jig, donning a Hall of Fame jacket — led to repeated fines and an NFL crackdown. Bengals coach Marvin Lewis grew so frustrated that he once called him "Ocho Psycho."
Ochocinco also appeared as a contestant on "Dancing With the Stars" and hosted a cable dating show. Under the guise of the online Ochocinco News Network, he attended the Super Bowl as a reporter for two years, asking questions of the teams during media sessions and even grilling Goodell last year on the prospects of avoiding a lockout.
That's for the most part is the career of one of the most brash NFL players the league has ever seen… But what's next for Ochocinco?
What team's going to take a chance on Chad?
A hotel won't even take a risk on hosting his wedding with "Basketball Wives" star Evelyn Lozado.
Speculation was that Ochocinco couldn't handle the Pats playbook and that's why he was marginalized… that's going to limit his options.
Ochocinco's going to have to show that he can be dedicated to the game of football and his NFL career for any team to take a chance on him.
At 34, Chad's options are going to start getting limited and his reality show future might not be as bright either.
Based on reporting by the Associated Press.
Follow Victor Garcia on twitter @MrVicGarcia
Follow us on twitter.com/foxnewslatino
Like us at facebook.com/foxnewslatino