CAS upholds Luis Suarez's 4-month playing ban but clears him to train with Barcelona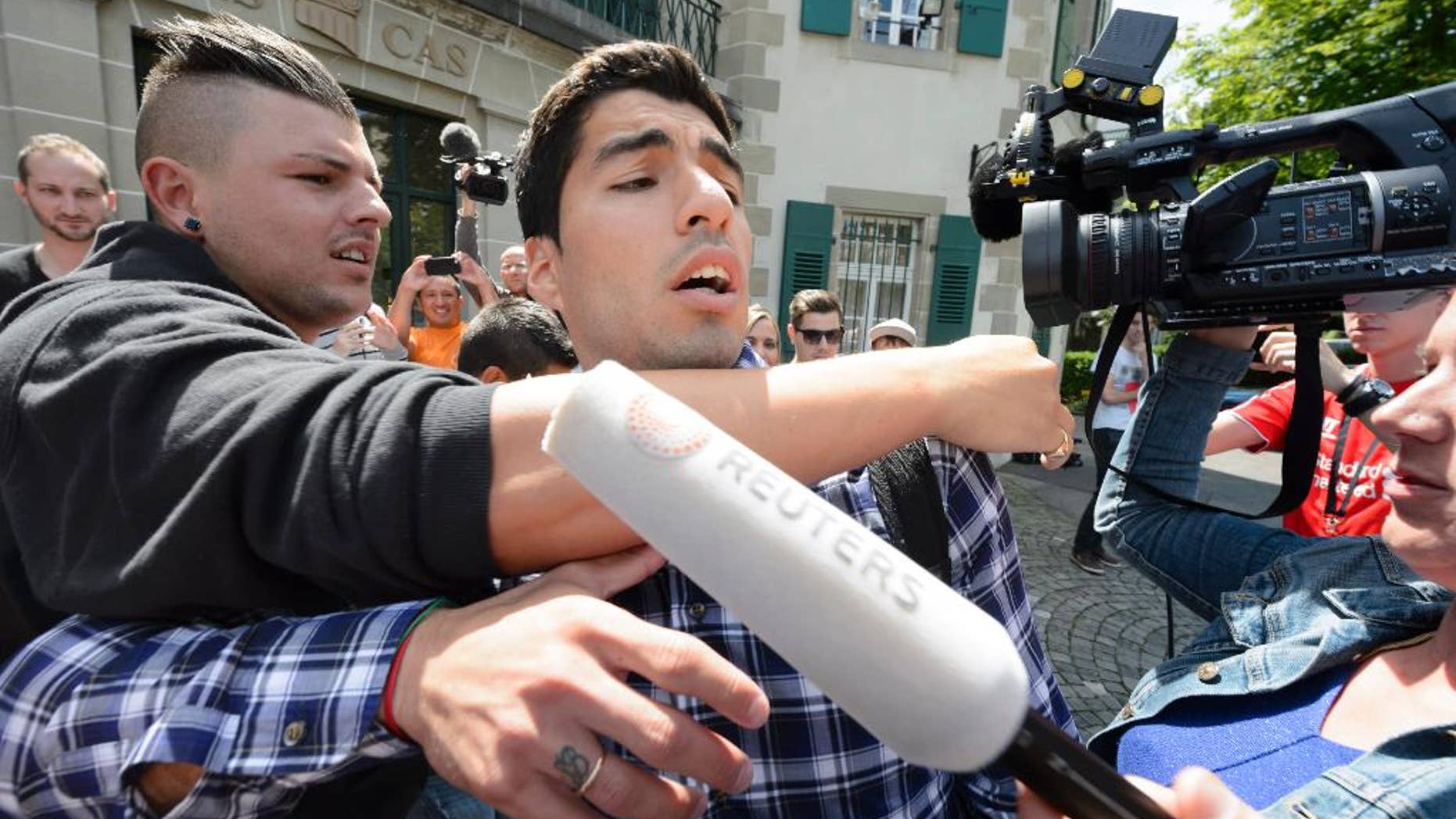 LAUSANNE, Switzerland – The Court of Arbitration for Sport has upheld Luis Suarez's four-month ban for biting an opponent at the World Cup, but cleared him to train with Barcelona.
CAS says FIFA's sanctions against Suarez are "generally proportionate to the offence committed."
Suarez cannot play for Barcelona until Oct. 26, and he remains banned for Uruguay's next eight competitive matches.
However, the court's panel has ruled that the ban on any soccer-related activity is "excessive."
The court's ruling allows him to train and be involved in promotional activities.
Suarez has admitted to biting Italy defender Giorgio Chiellini's shoulder during Uruguay's 1-0 win at the World Cup.