Cardinals activate Peralta, option Sierra to Double-A Springfield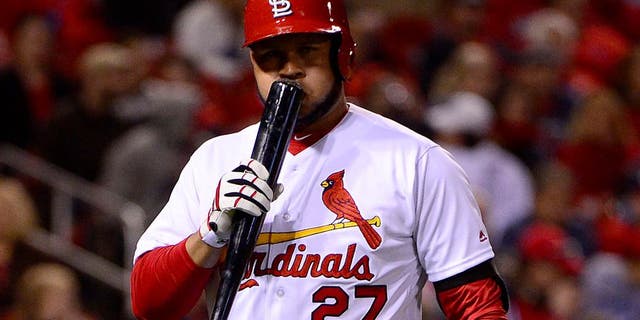 ST. LOUIS -- Jhonny Peralta is back and Magneuris Sierra is headed to Springfield -- which means that when it's all said and done, Sierra is moving up in the world, even if he is moving down at the moment.
First, Peralta.
The Cardinals announced Friday that the infielder has been activated from the 10-day disabled list, where he had been residing while recovering from upper respiratory condition.
After a promising spring,Peralta, 34, appeared in eight games with the Cardinals to begin the season, batting .120 (3-for-25) before being placed on the disabled list April 17. He recently appeared in three games for Triple-A Memphis while on an injury rehabilitation assignment, going 4-for-11 with a double and two RBIs. He also appeared in three games for Class A Palm Beach earlier this month and had two hits in eight at-bats.
With Jedd Gyorko manning the cleanup spot and playing third base and Aledmys Diaz playing regularly at short, Peralta will be on the bench for his return Friday night against the Giants at Busch Stadium.
As for Sierra, the 21-year-old rookie will leave St. Louis having made a strong impression. After being called up from Palm Beach, never having played above the Single-A level, Sierra established himself as a player who can impact a major league game. Hemade his big-league debut May 7 and hit safely in each of his seven games withSt. Louis, batting .376 (11-for-30) with two RBIs, one stolen base and eight runs scored, several of which he manufactured with aggressive baserunning. He also played strong outfielddefense.
The good news for Sierra: He's not headed back to Class A. The Cardinals optioned him to Double-A Springfield.
Movin' on up.