Car flips as result of controversial new rumble strips at Spa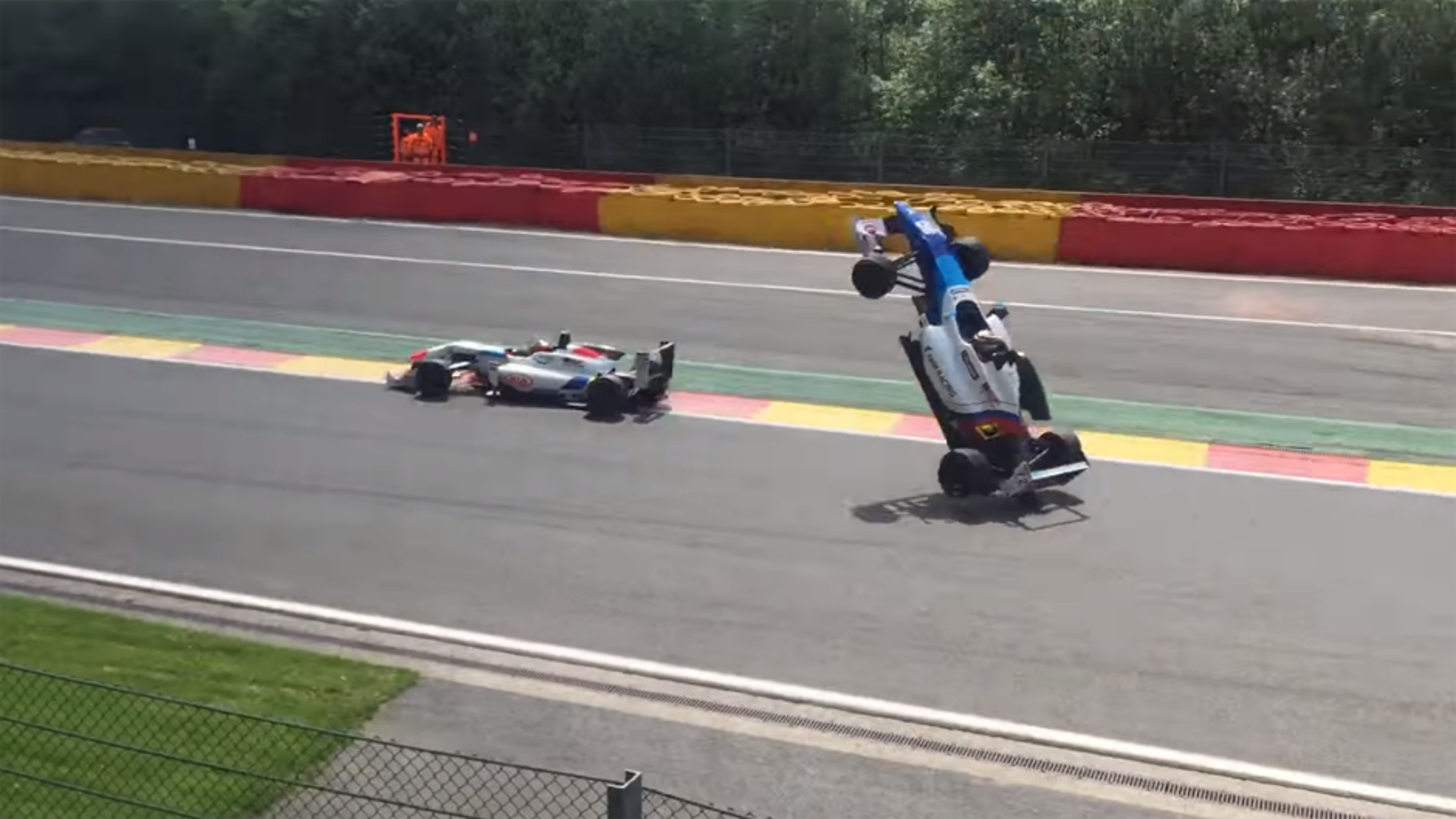 Early last year, the Circuit de Spa-Francorchamps added one-inch high rumble strips to the runoff area next to the Eau Rouge/Raidillon sequence of turns.
Fans were not pleased, fearing for the drivers' safety. But Pierre-Alain Thibaut, the General Manager of Le Circuit de Spa-Francorchamps S.A., told FOXSports.com that "as the Circuit is used every day, we will evaluate day after day, but the intention is to use them for all events."
Fourteen months later, and the rumble strips are still in place. On Saturday, they caused their first major accident captured on camera when Nikita Zlobin ran over them on Lap 2 in the Euroformula Open series Race 1.
The rumble strips pitched the front end of the car up, and then the air did the rest, flipping Zlobin's Teo Marting Racing machine over. The car then skated along the track upside-down until it hit a barrier and came to rest. Fortunately, Zlobin was OK. The Safety Car was deployed due to the accident.