Cano Ready To Lead AL To Victory, Looks For Home Run Derby Crown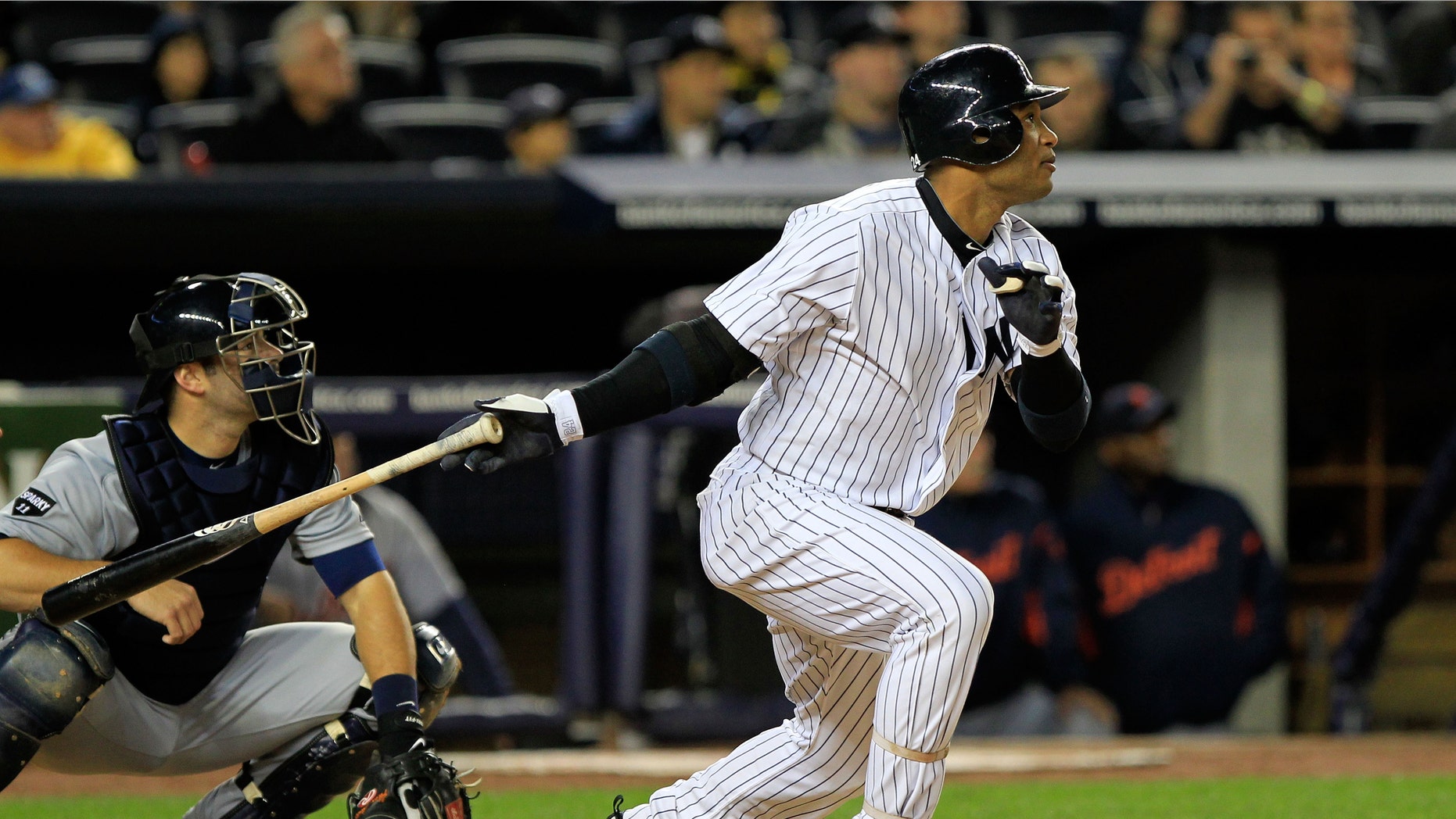 New York, NY – As his father stood there and tossed away behind a protective screen at Chase Field last July during home run derby, Robinson Cano blasted baseball after baseball into the stands, claiming the contest's title.
Cano was named the American League's captain for the 2012 Home Run Derby and the father-son tag team will be back at the festivity held the night before this year's 83rd All-Star Game at Kansas City's Kauffman Stadium.
The Dominican second baseman said he asked his dad and Jose Cano, a former major league pitcher with the Houston Astros, said he'd be there again.
"I talked to my dad already, asking him about if he wanted to go back again and he said yes," Cano said.
Cano slugged out a record 12 home runs, eclipsing the previous record set by Venezuela's Bobby Abreu during the 2005 contest, fellow Dominican, David Ortiz (2010). Adrian Gonzalez hit 11 in the final round last year but fell short to Cano.
The National League will be captained by Los Angeles Dodgers center fielder and leading vote-getter Matt Kemp, who was a member of last year's NL squad that was beaten up badly by the junior circuit's tally of 76-19. Kemp is currently in the disabled list because of a left hamstring injury.
Cano told Fox News Latino that he felt privileged in representing the league after participating in it for the first time.
"It's an honor to go again but more as a captain being that last year I went, I only wanted to go to enjoy and to feel what it was like," Cano told Fox News Latino at the MLB Fan Cave.

"But now I will be the captain. It's an honor."

Cano joined Chicago Cubs' Hall of Famer Ryne Sandberg as the only second basemen to win the home run derby.

MLB also announced the leaders of the fan balloting in which unlike presidential elections, they can actually stuff the ballot boxes that are located throughout the ballparks and vote numerous times online. Fox News Latino noticed last weekend at Philadelphia's Citizens Bank Park the different voter-friendly tactics used by the team to get fans to vote.
Cano trails Texas Rangers second baseman Ian Kinsler for the starting nod.
"I hope we have a good team. There are a lot of second basemen having a great year," said Cano who is batting .290 with nine homers and 25 RBI.

The Dominican Republic could very well have four starters in the American League lineup. Texas' Adrian Beltre is the leader among all third basemen and Boston's Ortiz holds an edge over Michael Young of the Rangers as the DH. Another Ranger, Nelson Cruz, is in third place among outfield vote-getters with Toronto's Jose Bautista trailing him.

Detroit's Prince Fielder leads all first basemen and Cano's teammate Derek Jeter paves the way at shortstop.
Two Puerto Ricans lead their respective peers in their positions. St. Louis' Yadier Molina leads all catchers while his teammate Carlos Beltran is second among the outfielders.
For the second straight year the league captains and the sluggers they select will compete in a team competition between both leagues.

Cano said he hasn't really thought about the players he will ask to join but pointed at teammate Curtis Granderson as a likely choice. He did admit that he will choose a player from the Kansas City Royals. Arizona Diamondbacks fans were not too happy when last year's NL captain Prince Fielder did not pick Justin Upton.

"With God leading the way, I'll be waiting to chose the right players and be able to do a great job," Cano said.