Canelo shows sportsmanship, is first to Khan's side after knocking him out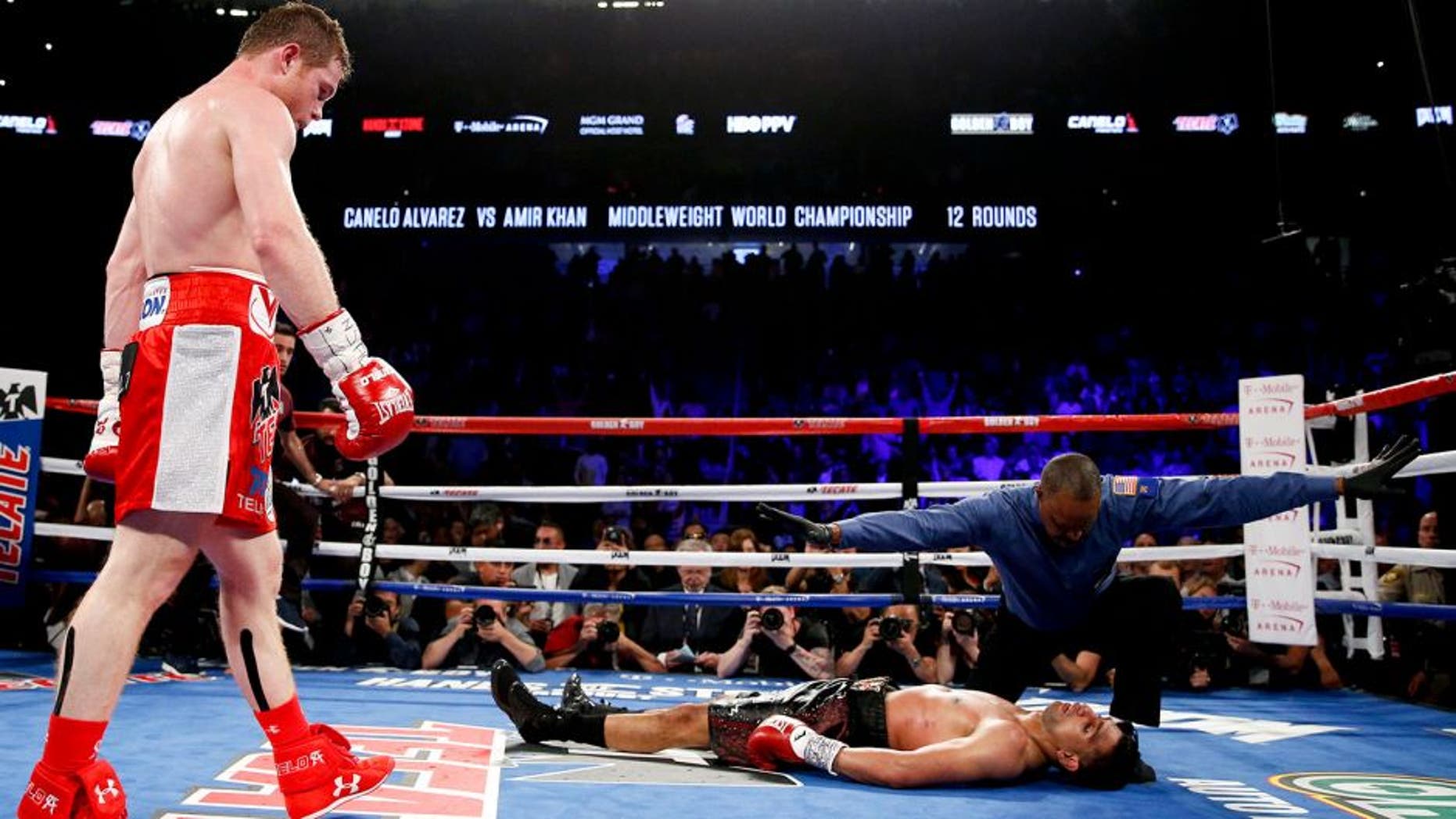 Canelo Alvarez had the sports world in awe Saturday night with his devastating knockout of Amir Khan, and what he did immediately after was almost as impressive.
Alvarez was the first person at Khan's side as he lay prone on the canvas. Medics rushed in to attend to him, and Khan eventually regained his senses and his feet, then was able to give his post-fight interview.
"I was getting in the ring with a big guy," Khan said. "Unfortunately I didn't make it to the end."
Khan went to the hospital as a precaution but tweeted to his fans that he was OK.
While Alvarez earned respect, Khan did too, for stepping up to the challenge, despite the outcome.