Canadiens fan uses laser pointer to try to distract Bruins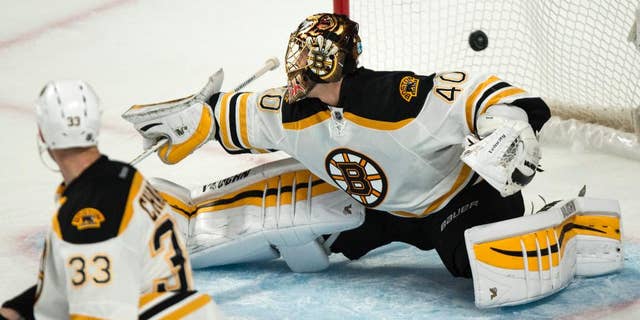 MONTREAL – A Montreal fan used a laser pointer to try to distract the Boston Bruins on Thursday night in the Canadiens' 6-4 victory.
Video replay clearly showed a green dot dancing on and around Bruins goalie Tuukka Rask. When asked if he noticed the laser being pointed at him, Rask was quick to dismiss it.
"At me? No," said Rask, who allowed five goals on 23 shots before leaving 7:17 into the third.
The Finnish goalie did notice the laser being directed elsewhere.
"You know, I saw it in the second, but it was in the offensive zone," Rask said. "Good thing I didn't go blind or anything."
Last week, the NFL's Detroit Lions barred a teenager from all Ford Field events for using a laser pointer during a game against the Buffalo Bills. Buffalo quarterback Kyle Orton and holder Colton Schmidt said they had a laser directed at them during the Bills' victory.