Can the Ducks run the table? Vernon Adams Jr. thinks so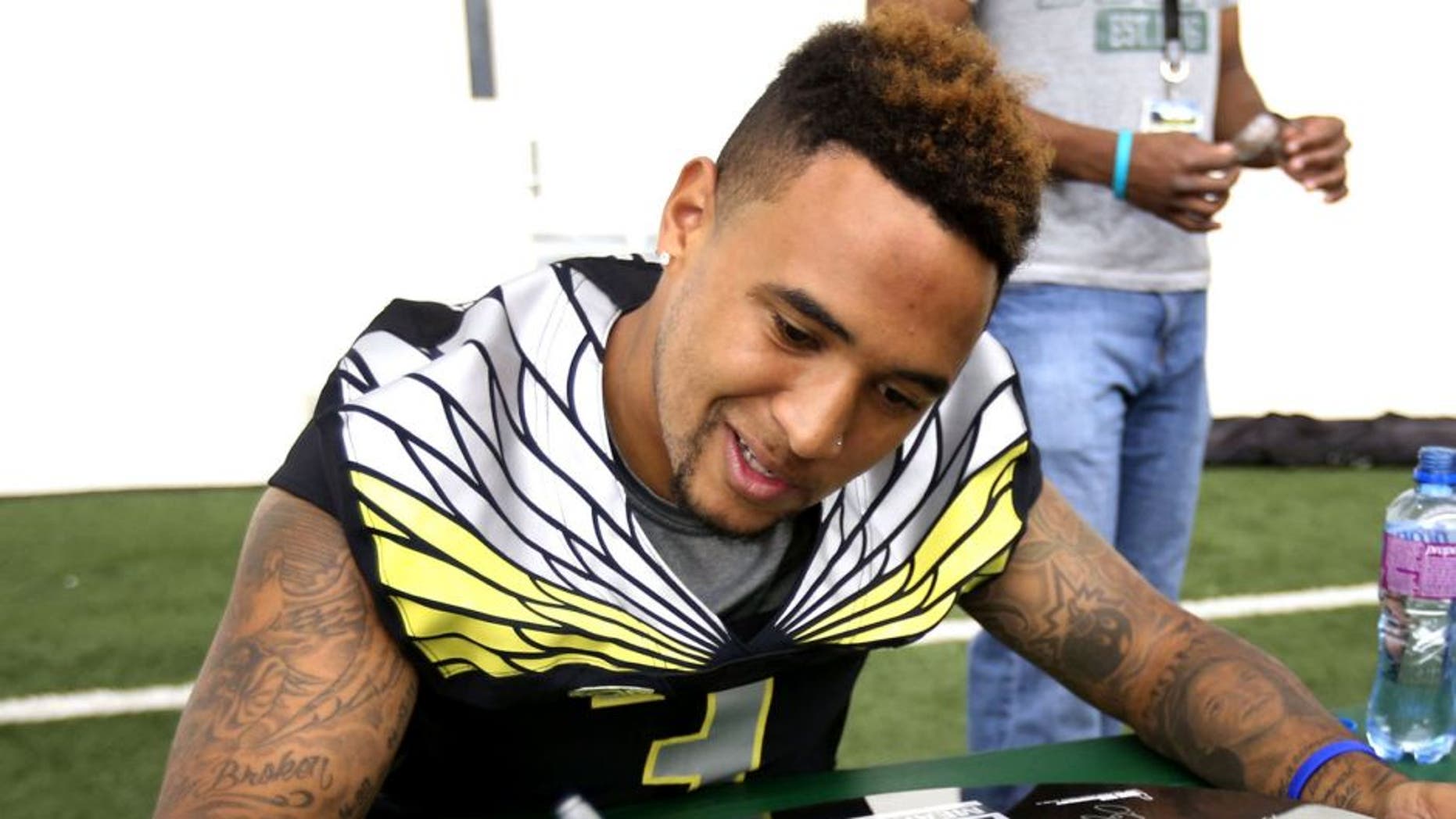 Vernon Adams Jr. thinks the Ducks have a chance to win out. Chris Pietsch The Register-Guard via AP
Can Oregon run the table and try to steal the Pac-12 North title away? Oregon's freshly healthy quarterback seems to think so.
When asked if the Ducks could win out following the team's 26-20 win over Washington, Vernon Adams Jr. thought there was a chance his team has what it takes.
"I think we can," he said. "You know, we just got to clean up the little mistakes, the little baby mistakes, the penalties, continue not to turn the ball over and be better on third downs.
"I think we do that and I think we have a good shot at it."
The Ducks sit at 2-2 in the Pac-12 conference and would need to win out to even have a shot at winning the Pac-12 North. Stanford currently has a two-game lead on the Ducks. Cal and Washington State also lead Oregon in the Pac-12 North standings.
However, other Ducks players believe they have what it takes to win ut.
"The win is a foundation for the second half of the season," senior defensive end DeForest Buckner said, according to The Oregonian. "Obviously, our goal is to win out, so we have the opportunity to be one of the best teams up there (in the Pac-12 standings)."
(h/t The Oregonian)