Cameras catch Ethier screaming at Mattingly in dugout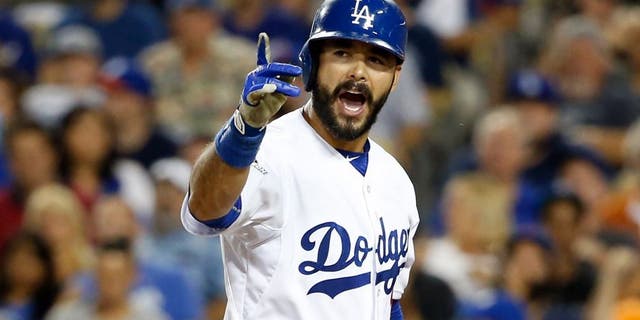 Los Angeles Dodgers right fielder Andre Ethier got into a shouting match with manager Don Mattingly in the bottom of the third inning of Game 5 of the NL Division Series.
After Justin Turner led off the inning with a double Thursday night, Ethier followed with a popup to left.
Ethier returned the dugout and began yelling at Mattingly while simultaneously walking away from him. Mattingly followed, and twice Ethier turned towards Mattingly and yelled at him while gesturing angrily with his arms, pointing twice at the field and twice directly at Mattingly.
Ethier remained in the game and went out to right field for the fourth.
Shortly after the incident, Turner broadcaster Sam Ryan talked to Mattiingly for an on-air interview but didn't the manager about the screaming exchange with Ethier.
Turner broadcast Mattingly's interview with Ryan in the top of the fourth.
Turner spokesman Nate Smeltz said the interview took place moments after the screaming.
Asked why Ryan didn't ask about it, Smeltz said: "There was a miscommunication."