California bans schools from using 'Redskins' as team name or mascot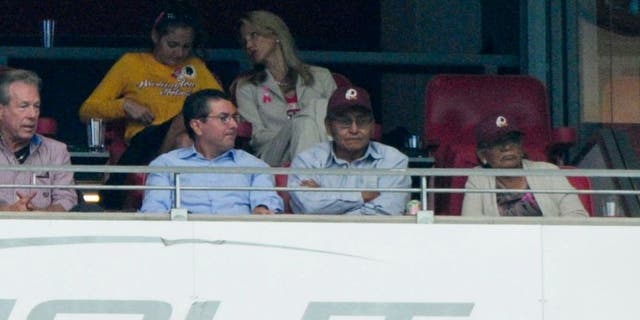 NEWYou can now listen to Fox News articles!
As of Jan. 1, 2017, public schools in the state of California will be barred from using the term "Redskins" as a team name or mascot. California became the first state in the nation to pass legislation prohibiting the usage of a term that many Native Americans consider a racial slur.
The new legislation will affect four California schools immediately in Calaveras, Merced, Tulare and Madera counties. These schools will be allowed to phase out usage of materials that contain the term.
Activists from the group Change the Mascot used this promising measure to put a greater emphasis for change at another level where the Washington professional football team refuses to budge on the "Redskins" team name.
"This landmark legislation eliminating the R-word in California schools clearly demonstrates that this issue is not going away, and that opposition to the Washington team on this issue is only intensifying. The NFL should act immediately to press the team to change the name," Oneida Indian Nation Representative Ray Halbritter and National Congress of American Indians Executive Director Jackie Pat said in a statement.
In the past, Redskins owner Dan Snyder has claimed that he will "never change" the team. The debate over the Washington team football name has made headlines across the board. Republican presidential candidates Donald Trump and Jeb Bush have both said in interviews that they do not see the need for the name change.
(h/t LA Times)
MORE NEWS: Want stories delivered to you? Sign up for our NFL newsletters.