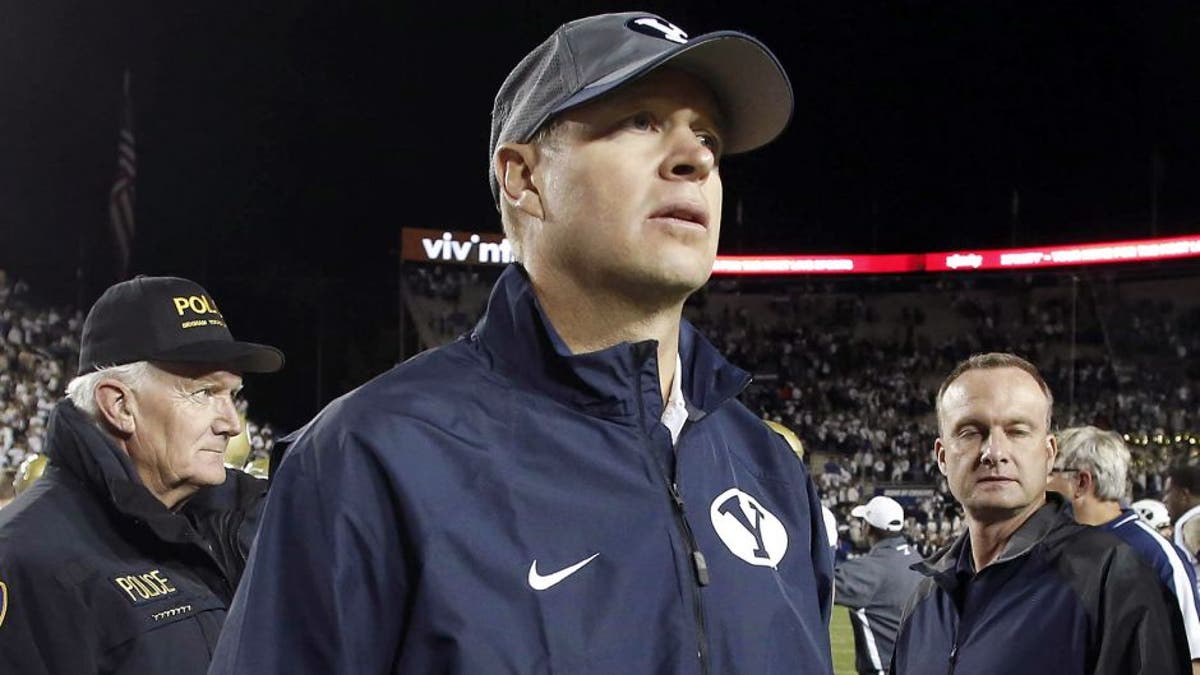 Receiver Mitchell Juergens is the face of a critical element of BYU football over the years.
Walk-ons are a mainstay with every college football program. But because BYU signs and sends so many on LDS church missions, the Cougars are in limbo with the scholarhip count come Signing Day.
Walk-ons save Bronco Mendenhall's program.
So, Mendenhall asks a lot of some recruits to walk on his team and pay their own way for a year or perhaps the duration. He struck gold with quarterback Christian Stewart last year, who returned time and time again to a program that didn't have a scholarship for him until late last August.
Mendenhall has found plenty of worker bees that cost him very little for a decade. Some prime examples today: Juergens, running back Nate Carter, defensive back Grant Jones, offensive lineman Parker Dawe, defensive back Grant Jones and incoming freshman linebacker Scott Huntsman, who is pushing for backup duties after just four weeks.
Once upon a time, NFL All-Pro tight end Chad Lewis was a walk-on for LaVell Edwards after an LDS mission to China.
Next week, Mendenhall will dole out two scholarships. Who gets them is anybody's guess. But the likely candidates are solid stock character guys, endurance specialists, self-sacrificing types who thrive on the prove-it factor. They don't let go or quit.
What might the coach do? Check out the Deseret Morning News for more.
(h/t Deseret Morning News)