Byron Scott is deeper below .500 than any coach in NBA history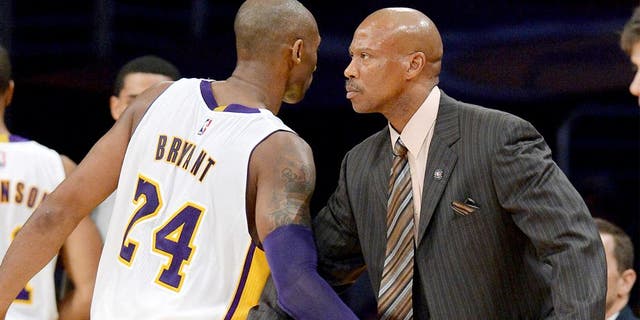 The Los Angeles Lakers are 15-59, which is the worst record in the Western Conference. Their defense is an abomination and their lack of improvement throughout the season has been depressing. At the center of it all is head coach Byron Scott, who celebrated his 55th birthday on Monday with a 48-point loss against the Utah Jazz.
By itself, the game was relatively meaningless. The Lakers lose all the time. But for Scott, it briefly pushed him into the record books:
According to Basketball-Reference, Scott is 94.5 games below .500, currently the lowest mark in NBA history. For reference, that's 21.5 games worse than Philadelphia 76ers head coach Brett Brown, a man who's only head coaching experience is at the helm of an organization intent on losing. It's rough, but is Scott the worst coach of all time?
With 15 seasons under his belt heading into Tuesday's slate of games, Scott's career regular-season winning percentage is 41.4 percent, which is higher than Randy Wittman, Brian Shaw, Kurt Rambis and dozens of other head coaches throughout NBA history. Scott wasn't that huge a problem leading the New Jersey Nets to the 2002 and 2003 NBA Finals, and holds a pretty good 33-24 postseason record.
It's very possible that the NBA has passed him by on a schematic level, but it's also fair to say that this Lakers roster isn't worth more than 20 wins, and very few coaches could've coaxed more out of it.
Scott has one more year left on his contract, but it feels less likely by the day that L.A. will keep him around after its next eight games.