Bryce Harper says what baseball purists don't want to hear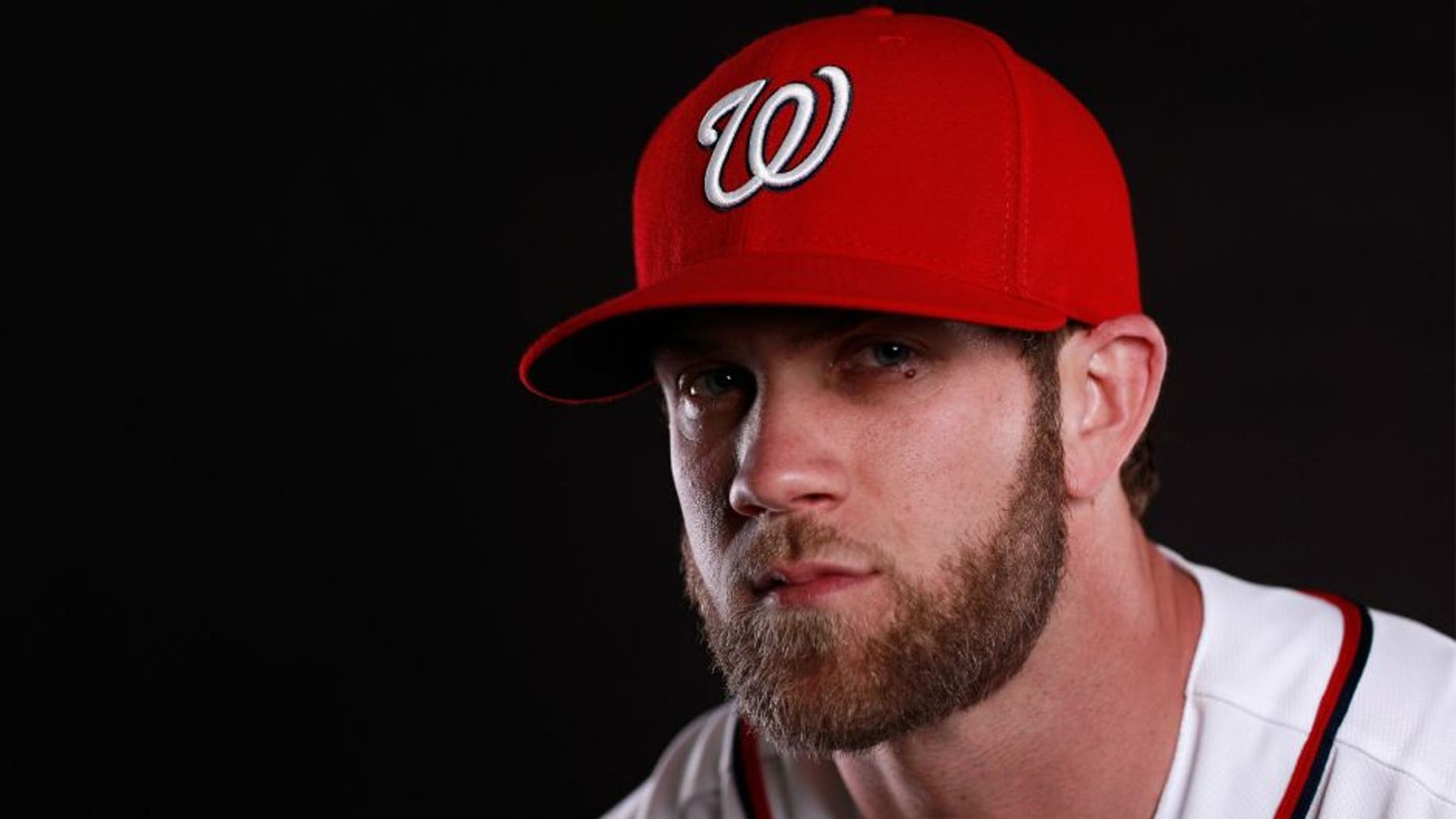 Baseball has become somewhat of a gentleman's sport over the years. Ostentatious celebrations and confident bat flips are criticized rather than celebrated, and players are largely expected to act like they've been there before. There is very little room for personality in the game today, and when players like Bryce Harper do show their swagger, they catch heat for their actions.
According to Harper, that criticism of individuality is exactly why baseball is becoming what he calls a "tired sport." In a recent interview with ESPN The Magazine, Harper explained why he thinks baseball's moral code actually hurts the game.
Via ESPN The Magazine:
Harper has a point. Baseball is a tough game to watch for an American public with an ever-decreasing attention span. Unlike other sports, there's no clock in baseball, and games can easily drag on hours longer than a football, basketball or hockey game. When there is no personality and nothing that makes a player or a team stand out among the monotony of balls and strikes, line drives and fly balls, it is easy to see why viewers might lose interest.
Beyond a great play in the field or a monster performance at bat, what really gets people talking these days are shareable moments from games, and oftentimes it takes personality to create those moments. That is not an idea baseball purists will be fond of -- in baseball, players are expected to be professional at all times. Any sign of individuality is a dark mark against a player rather than a positive attribute.
Harper is used to receiving criticism. His statements to ESPN The Magazine will almost certainly cause some backlash, but he can take that heat.
Can baseball take Harper's critiques and help increase public interest in the game? That is a question that still has no answer.