Browns RB Duke Johnson 'looks explosive' according to Mike Pettine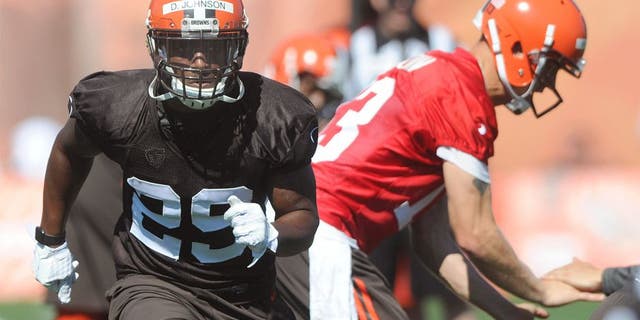 Cleveland Browns third-round pick Duke Johnson was finally back at practice this past weekend, and he didn't show any effects of the hamstring injury that's shelved him since Aug. 1.
Head coach Mike liked what he saw, and we even got a glimpse of an interesting personnel grouping with both Johnson and fellow running back Isaiah Crowell on the field at the same time.
"His legs looked fresh ... he looks explosive,'' said Pettine via the Northeast Ohio Media Group. "It just gives you a little more flexibility from a formation standpoint, which then lends itself to a possible mismatch when you use Duke as a wideout. You can react to what a defense puts out there and call your play accordingly. That is something I am sure we will use."
Johnson is expected to suit up for the first time this preseason Saturday night in Tampa Bay. Johnson told the team's official website that he immersed himself in the playbook while he was sidelined and is ready to show that he he can make plays in the offense and create mismatches out of the backfield.
Since Johnson played in a similar system at the University of Miami, Pettine believes that his running back is still ahead of of where most rookie backs are at this point.
"That's why we're not panicky yet about Duke not being in there,'' Pettine said via the Northeast Ohio Media Group. "From a mental standpoint, he's far ahead of most rookie backs that I've been around."
h/t: Northeast Ohio Media Group