Broncos young offensive line will get tested by the Seahawks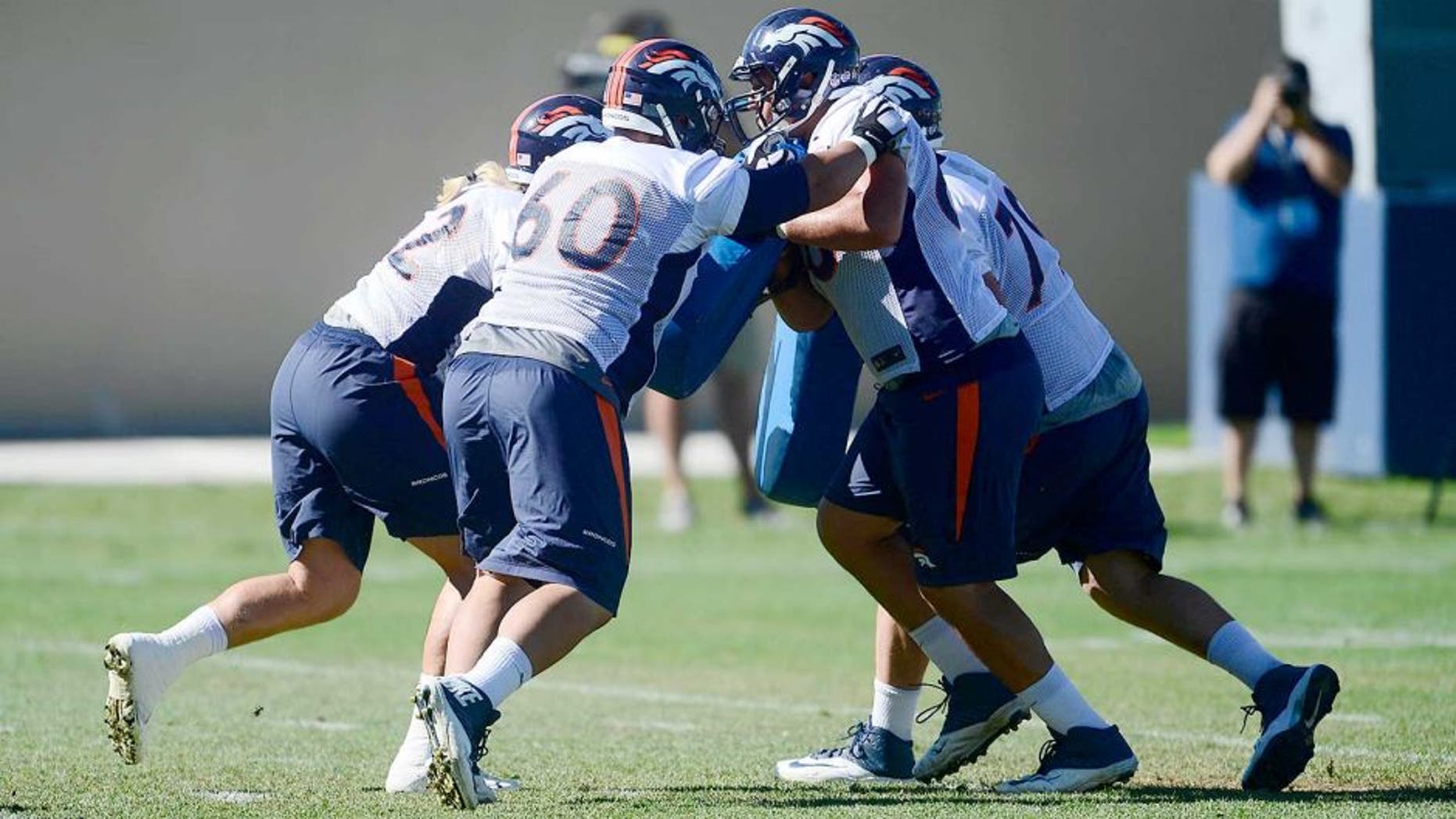 The Broncos are uniquely familiar with Seattle's brand of physical play.
They need a Super Bowl 48-esque preseason test more than ever up front. The entire left side of Denver's line is chock full of young players who could use a test.
"We're fixing to find out (about young players)," coach Gary Kubiak told the Denver Post. "I'm excited about what they can be."
Kubiak and Co. have big expectations for Ty Sambrailo, who vaulted into the starting lineup after Ryan Clady's injury. He's done nothing but impress since.
Rookie guard Max Garcia and second-year center Matt Paradis are also up for evaluation. The Broncos probably need to find one starter out of the two of them.
"It's something I've dreamed of doing since I was a little kid and now it's being realized," said Garcia, a fourth-round pick. "Definitely going to have some butterflies but after the first snap, those go away."
Those butterflies better disperse quickly against a defense like Seattle's. Peyton Manning knows how quickly a game can get out of hand against that defensive front.
He won't settle for missed assignments or poor technique. Neither will Kubiak, but the head coach expects to see some "teaching moments."
Said Kubiak: "There's going to be a lot of bumps in the road along the way, but I know they're going to play hard."
(h/t Denver Post) Rony Chenoy - USA TODAY Sports