Broncos, Kaepernick 'far apart' on contract talks, deal not imminent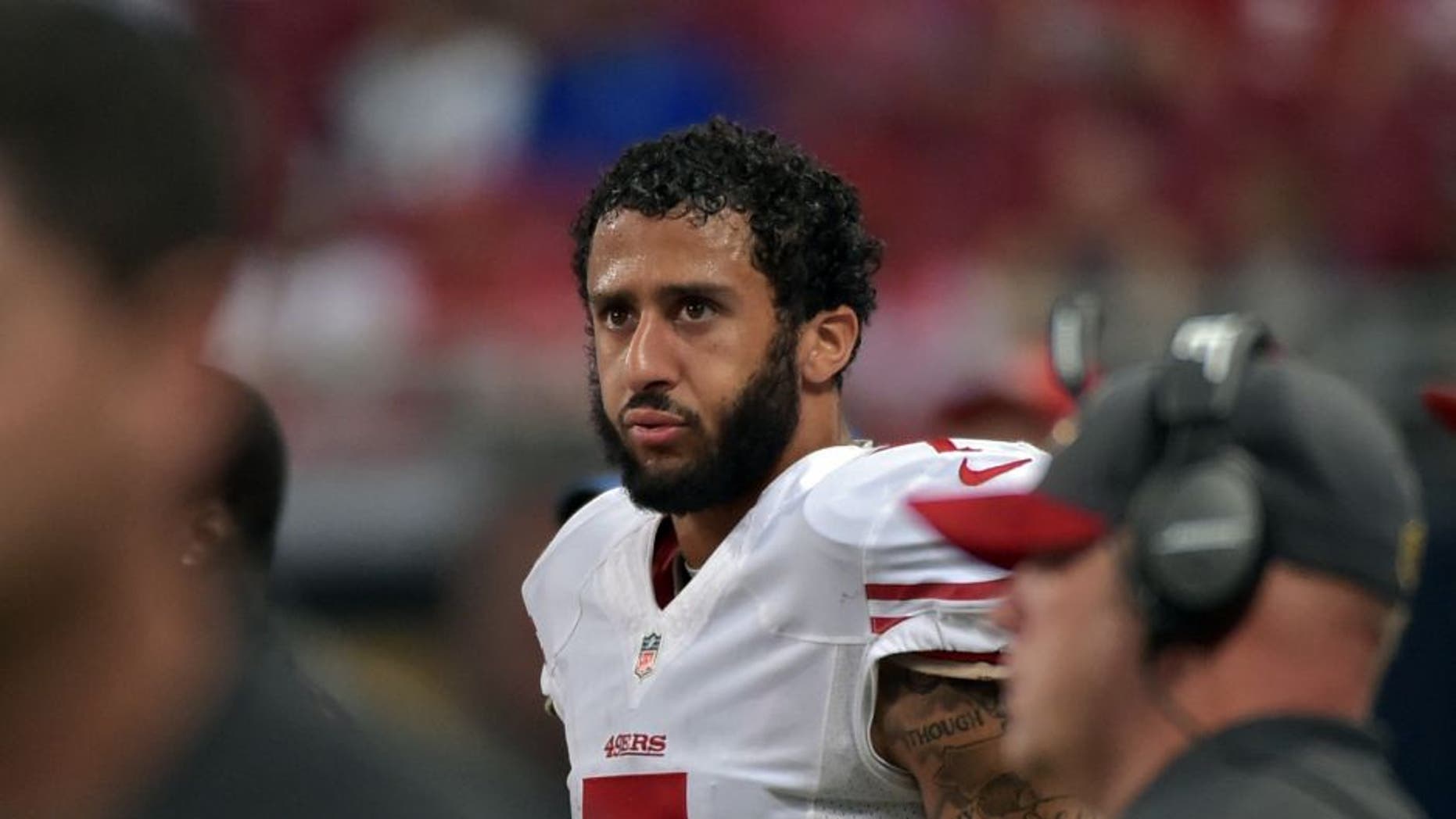 The Denver Broncos and the San Francisco 49ers remain "far apart" on a deal that would send Colin Kaepernick to the Mile-High City, according to FS1 NFL Insider Mike Garafolo.
An earlier report from ESPN states the two sides "have the parameters of an agreement in principle on a trade for Kaepernick," but the deal hinges on the QB's willingness to agree to a restructured contract.
Garafolo reports that no deal will be made until the contract issue is ironed out.
ESPN reports that if the two sides can close the gap on the contractual demands, San Francisco would receive a mid-round pick to complete the deal.
Kaepernick has a $11.9 million base salary for the 2016 season and his cap number currently sits at $15.9 million, which the Broncos are looking to reduce.
The Broncos, who recently acquired Mark Sanchez from the Eagles, have said they plan to bring in a second QB to compete for the starting job this year.
Denver lost both Super Bowl champion quarterback Peyton Manning and his backup, Brock Osweiler, to retirement and free agency, respectively, this offseason.