Brett Lawrie has a 41-inch vert, might have springs in his shoes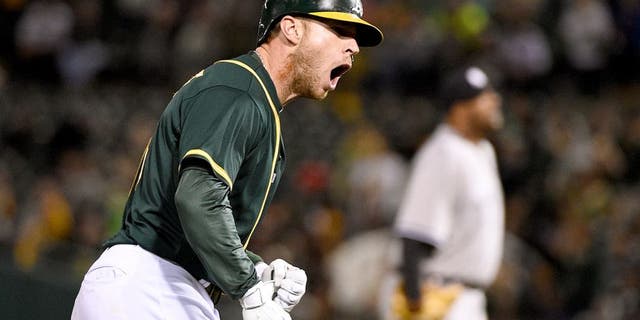 NEWYou can now listen to Fox News articles!
When the Chicago White Sox acquired Brett Lawrie in a trade with the Oakland Athletics, they received is a player with plenty of upside and (apparently) elite athletic ability.
Earlier this offseason, Lawrie was in a jump-off with Bryce Harper and Steven Souza (video above), topping both with a 66-inch box jump. On Tuesday, he tweeted a video of himself recording a 41-inch vertical:
41 inches! That's completely absurd. For what it's worth, the Chicago Bears' first round pick in 2015, wide reciever Kevin White, recorded a 36.5-inch vert at the NFL Combine. In White's defense, Lawrie appears to take a step or two before the jump. but the raw numbers are extremely impressive.
The White Sox are likely hoping this athleticism will translate to on-field performance next season. The now-26-year-old burst onto the scene with the Blue Jays in 2011, slashing .293/.373/.580 with nine homers in 43 games. In recent seasons, however, he's seen his strikeouts and batting average decline. In 2015, Lawrie slashed .260/.299/.407 with 16 longballs and 60 RBI, but also struck out 144 times in 149 games.
The good news for Lawrie is that he will likely be able to focus on hitting without worrying about moving around the diamond. Chicago also acquired third baseman Todd Frazier this offseason likely pushing Lawrie to second base full-time.