Brett Anderson explains why he rejected multi-year deals to remain a Dodger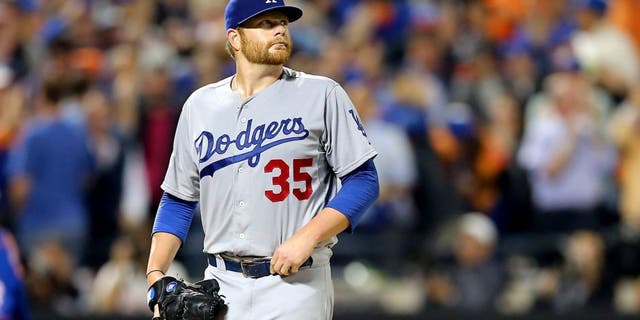 NEWYou can now listen to Fox News articles!
Brett Anderson posted a 10-9 record with a 3.69 ERA in 2015. Elsa Getty Images
Brett Anderson became one of the rare players to accept a qualifying offer last week, an even rarer act when considering what the Los Angeles Dodgers lefty had on the table.
After a season in Los Angeles, Anderson accepted a one-year, $15.8-million qualifying offer from the Dodgers last week.
While accepting a qualifying offer is risky in and of itself, especially for a player who will turn 28 before next season, it was even riskier for Anderson, as he had the opportunity to ink a longer, more stable contract with another team.
"There were some multi-year offers but my situation is a little unique and I wanted to bet on myself," Anderson told reporters on a conference call on Monday. "I liked being in LA and I liked my teammates. I liked everything about it except the ending to our season. Everything taken into consideration, [I accepted] the one-year deal to bet on myself and hopefully get that stigma of that health record off my back I can go into next year and see what happens."
Anderson has been hampered in seasons past by a variety of injuries, starting a total of 19 games in the three seasons leading up to his debut with the Dodgers.
Nonetheless, he fielded a career-high 31 starts in 2015, posting a 10-9 record with a 3.69 ERA in the process.
The lefty's now eager to have a full offseason to hone his pitching.
"I do think that having this pseudo-normal off-season to build some strength translates to some more velocity," Anderson said. "I don't think I'll ever be back to where I was in 2009 and 2010, early in my career, when I was mid- to upper-90s, but if I can add more power to my slider and sneak some more fastballs by people I'll take that."