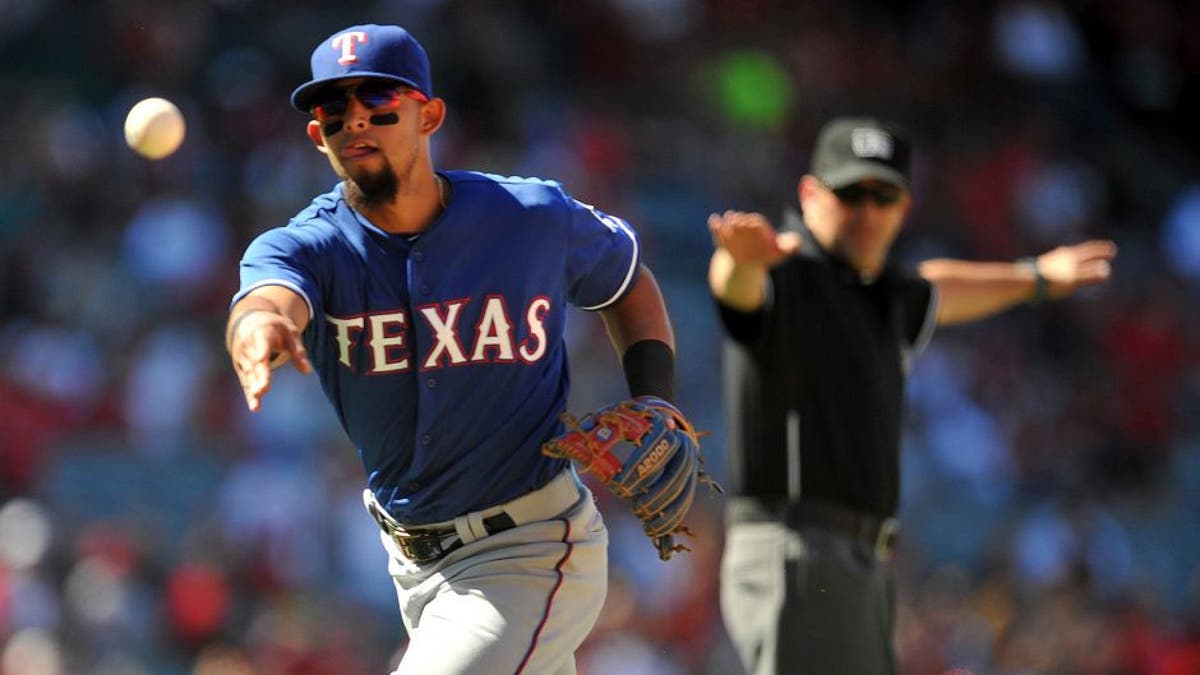 What went right?
• The Rangers won their second-consecutive series, which is something they haven't done since winning against Minnesota and the Los Angeles Dodgers in the middle of June. Texas beat the Angels in consecutive games for the first time this season. They're as close in the American League West as they've been since losing the first game in Houston after the All-Star break.
• Closer Shawn Tolleson continues to be the lone constant in the bullpen. Tolleson had saves in both the Texas wins over the Angels, including one Saturday where he had to work through the heart of the Los Angeles order in Kole Calhoun, Mike Trout and Albert Pujols. He now has the most saves in the American League since May 20.
• Right-hander Colby Lewis, who has garnered some trade interest, capped a solid road trip with 7 2/3 innings of two-run ball in Friday's 4-2 win. Lewis won two of the five games on the road trip for Texas and allowed two earned runs in each of the starts.
What went wrong?
• It wasn't a good trip to Disneyland for starters Yovani Gallardo and Nick Martinez. Gallardo lasted just four innings in Saturday's 7-6 win and has gone just four innings in each of his last two starts. Martinez was tagged for four runs in his five innings Sunday and his ERA has jumped from 3.43 to 4.08 in his two starts since coming back from Round Rock.
• Third baseman Adrian Beltre continues to be a non-factor on offense. Beltre went 3 for 12 in the series with three singles and no RBI. He's hasn't had an RBI in the last five games.
• Short starts have put right-hander Anthony Bass in the unenviable position of having to eat innings lately. He hasn't done it well. Sunday he was charged with three runs and didn't retire a batter in the 13-7 loss. He also allowed a run in Saturday's win in his two innings.
What's next?
The Rangers begin a stretch of 40 of the final 65 games at home when the New York Yankees come to Globe Life Park. It's the start of a 10-game homestand for the Rangers and things won't come easily in addition to the first-place Yankees, Texas also hosts San Francisco and Houston.
MORE FROM FOX SPORTS SOUTHWEST:
- Predicting awards and winners of the 2015 MLB season
- Ranking NFL quarterback salaries
- 21 Fun Facts about the NCAA tournament
- Highest paid player of each NBA team
- College football's highest paid coaches in 2014