Brandon Marshall made bold claims about Ryan Fitzpatrick and Jay Cutler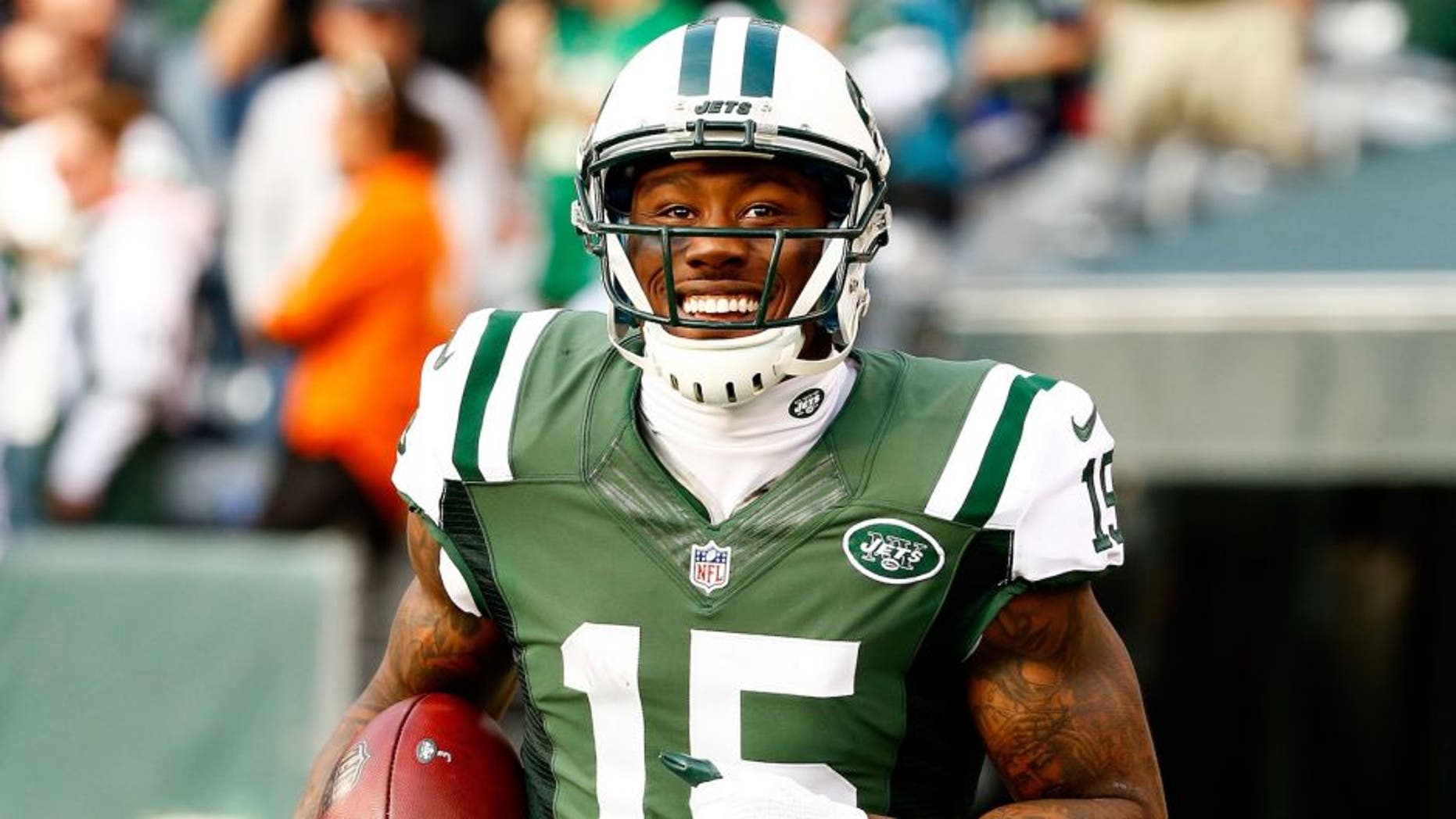 The New York Jets are reloaded for another run at the playoffs in 2016 after re-signing Ryan Fitzpatrick to a one-year deal. Fitzpatrick isn't the best quarterback in the league, but he was most certainly the team's best option, which led them to bring him back on the eve of camp.
Wide receiver Brandon Marshall has been a huge supporter of Fitzpatrick after the two put up record-breaking numbers with the Jets a year ago. He never knocked Geno Smith for being an inferior quarterback, but there's no question Marshall wanted Fitzpatrick back.
And now that the two are together again, Marshall is spewing hot takes about Fitzpatrick. On ESPN's "First Take" on Tuesday, Marshall called Fitzpatrick "elite," even going as far as to suggest Fitzpatrick could surpass 5,000 passing yards.
"What does he have to do to be elite?" Marshall said. "Throw for 5,000 yards and get us to the playoffs? Ok. You'll see."
Last season, Fitzpatrick threw for 3,905 yards and 31 touchdowns as the Jets came just one win shy of reaching the postseason. There's no doubt Fitzpatrick was great in a difficult situation, but his 43-61-1 career record as a starter proves he's far from an elite quarterback.
It wasn't just Fitzpatrick that Marshall praised during his appearance on the show. He also shared his thoughts on Jay Cutler -- his former quarterback with the Bears.
"Jay Cutler can be an MVP this year," he said. "I truly believe that. He has all the tangibles," This guy has been taking guys all offseason to the side, bringing them to his house, bringing them to Nashville ... I'm telling you, go to Vegas right now [and bet on Cutler]."
Marshall says receiver Alshon Jeffery's health will play a role in Cutler's chances at winning an MVP award. But even with Jeffery on the field for all 16 games, Cutler isn't a serious contender. He's thrown for more than 4,000 yards just once in his career and has never had 30 touchdown passes in a single season.
Cutler will need a career year for Marshall to not look insane for making this prediction, but it is the NFL, where anything can happen.