Blues goalie loses shutout in final seconds after goal from near center ice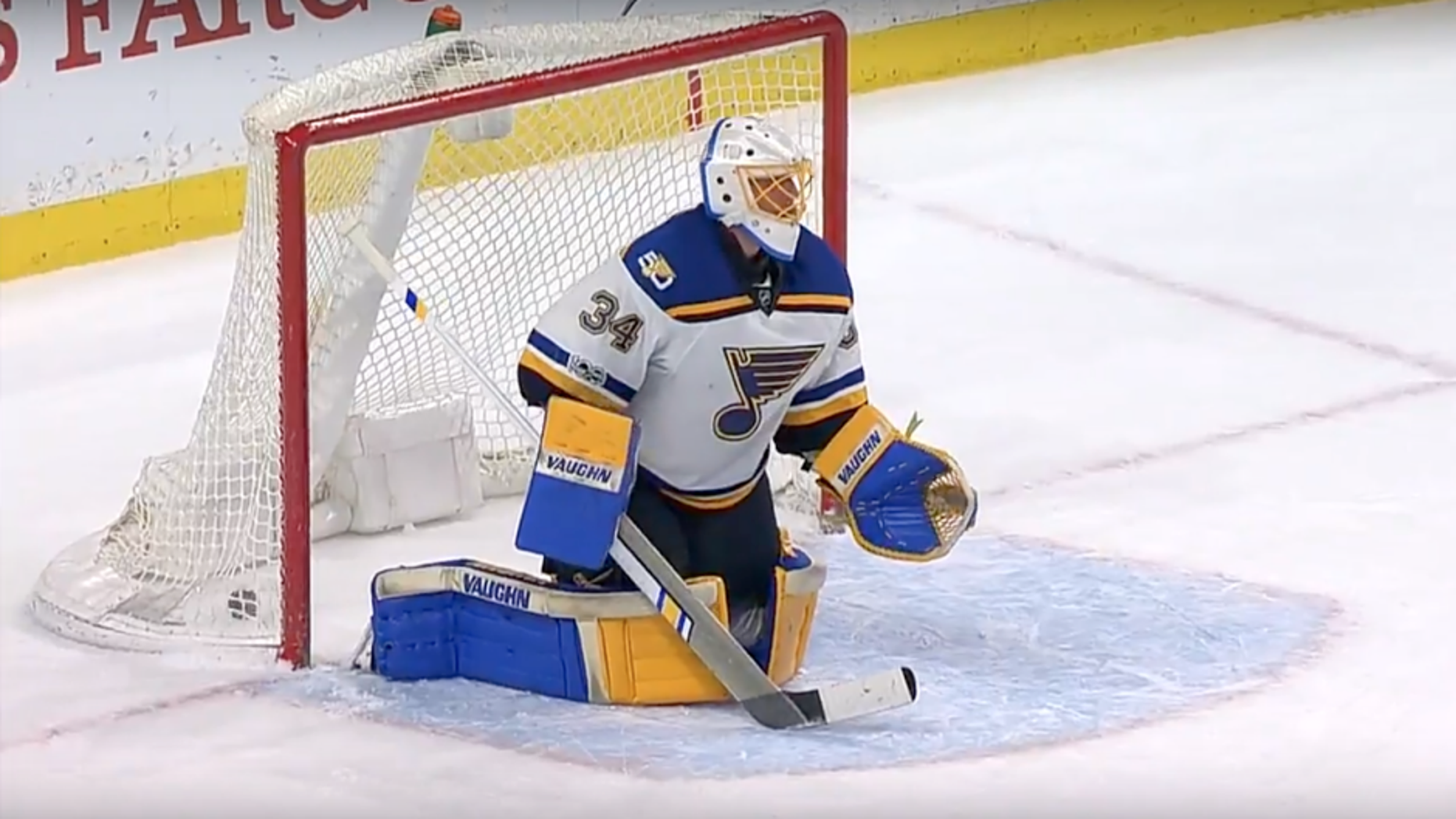 Imagine you've had a wonderful, productive day at work. You're feeling great, you pack up your stuff and get ready to bring it on home, only to trip on your way out the office door and then land straight in a puddle.
That's pretty much what happened to St. Louis Blues goalie Jake Allen on Tuesday night.
Allen was about to wrap up a shutout performance against the Minnesota Wild, one of the league's top teams, and call it a day. He was so close to the finish line, but then he screwed up.
With about 10 seconds remaining in the game, Wild captain Mikko Koivu threw a puck on net from near the center ice line. It should have been an easy stop for Allen, but the goalie was inexplicably deep in his crease and the puck took a nasty hop and managed to make its way past the glove and into the net.
Had Allen been further out, he likely would have been able to steer the puck safely clear of the net and preserve his clean sheet. Instead, shutout ruined just like that.
The silver lining for Allen is that his Blues had a two-goal lead at the time, meaning his gaffe didn't also cost his team the win. And at the end of the day, a 32 for 33 performance is still a pretty nice day at the office.
But, you know, it could have been better.