Belichick: LB Jon Bostic 'gives us depth on all four downs'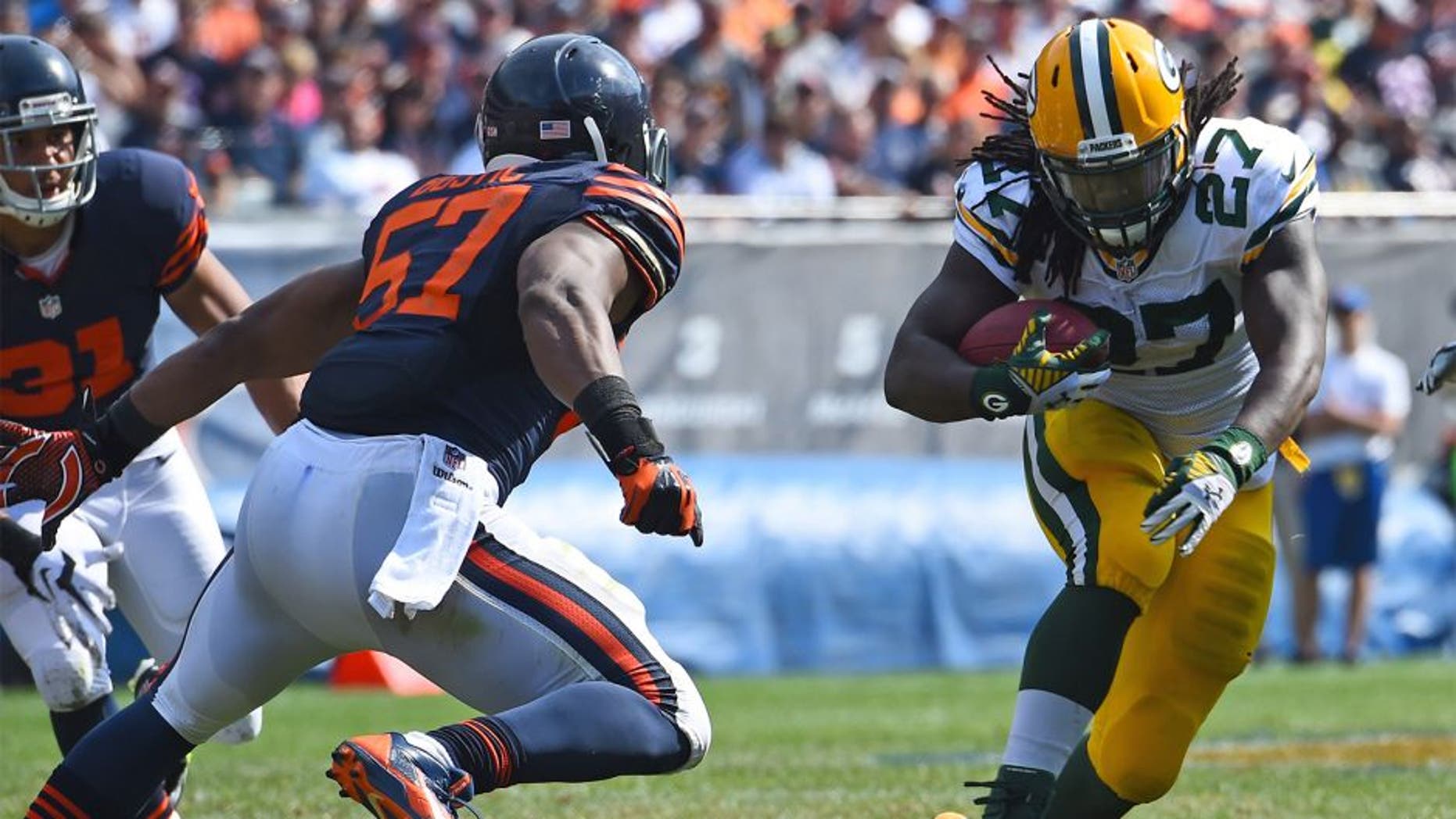 The New England Patriots pounced on the opportunity to make a trade with the heavy-selling Chicago Bears, bringing in linebacker Jon Bostic. Bostic is in his third year as a pro after being selected in the second round of the 2013 draft.
Bill Belichick had his eye on Bostic since he was with the Florida Gators, and even spent a day with him before the draft.
"I mean, there were other players there too -- [Josh] Evans, the other linebacker, Jelani Jenkins," Belichick said via NESN.com. "They had a few guys.
"Jonathan's been a productive player since college. He started [17] games for the Bears, outside and inside in the 4-3. He's athletic, runs well, smart, plays in the kicking game. Potentially gives us depth on all four downs."
Depth is what the Patriots need at linebacker after having to cut ties with Brandon Spikes before the season began. Bostic will be a primary backup to all three starters at linebacker, as he has the ability to play all three spots -- and all four downs, as Belichick said.
As of now, the deal seems to be a beneficial one for the Patriots. They received a second-round linebacker for a sixth-round pick, and Bostic is a guy who can make an impact on special teams and on defense.