Badgers RB Clement to have surgery, miss 4-6 weeks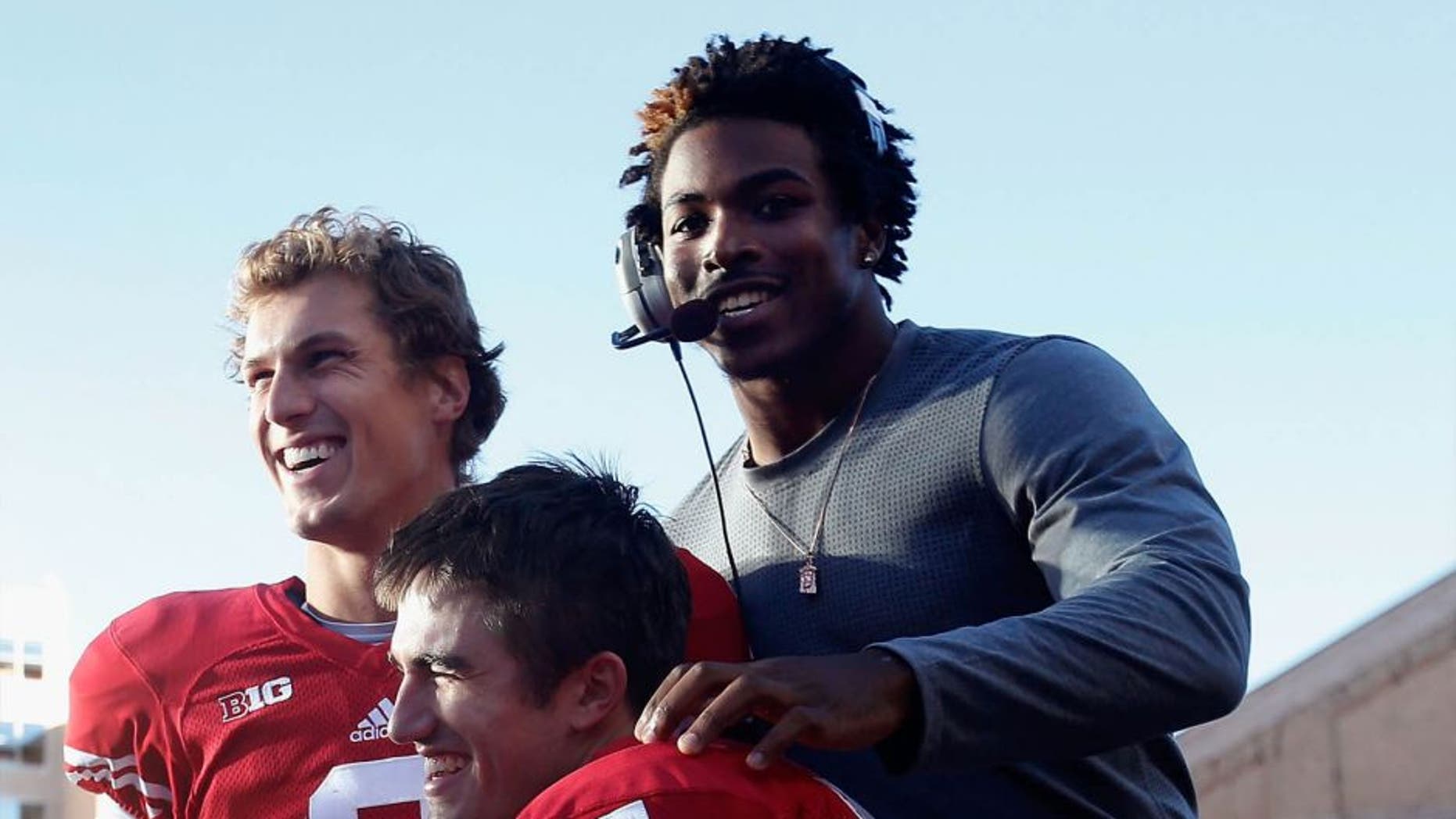 The return to the field for Wisconsin running back Corey Clement has been delayed even further as it was announced the junior running back will have surgery to repair a sports hernia and is expected to be sidelined another four-to-six weeks -- and he could perhaps not play again in 2015.
Clement was expected take over for Melvin Gordon as Wisconsin's No. 1 running back after Gordon left for the NFL following his junior season. However, Clement fought through an injury during fall camp and was hurt again just before Wisconsin's season opener against Alabama, gaining just 16 yards on eight carries.
"Corey has been dealing with some issues since before the Alabama game," Badgers head coach Paul Chryst said in a statement. "He has been undergoing treatment since that time and has seen some progress but not to the point where our medical staff is satisfied. So after consultation with our medical staff, Corey has decided to have surgery for a sports hernia."
Speaking with reporters, Clement said he regretted not speaking up sooner about the pain he was enduring. But he would rehab it three or four times a day and yet when he woke up the next day he'd feel the same.
Clement said he originally was hurt during a practice before playing Alabama and this was not the same injury which slowed him up in fall camp. He was feeling pain in his groin area, both on the left and right side. He also felt pain in his abductors and when he looked up a sports hernia, he saw he had the symptoms listed.
Finally, the pain became too much, especially when he knew he just couldn't be himself in practice.
"I could get to my third gear," he said, "but it was really a struggle to get to fourth gear and open up my stride."
After missing two games, Clement said the plan was for him to play this Saturday night at Camp Randall Stadium against Hawaii but "that didn't work out too good."
"If I had said something earlier, I could have had more time to come back earlier," Clement said with regret. "Wish I had spoke up. Me being so hard-headed trying to do what I could do. End result should have been smart and played it safe."
Clement said if can get back to 100 pecent health -- and after talking with his coaches -- "there's a strong possibiity I will come back."
Yet, just moments later, he conceded that if Wisconsin is not in line to play in the Big Ten Championship, he'd "probably tone it down and take a redshirt."
With Clement out, Wisconsin will have to continue to rely on unproven running backs Dare Ogunbowale and Taiwan Deal.
Ogunbowale, a junior who was converted from cornerback to running back last season, leads the Badgers with 196 yards rushing on 33 carries (5.94 average) with two touchdowns. Deal, a redshirt freshman, has 143 yards on 36 carries (3.97 average) with two touchdowns.
Neither, though, has the explosive upside of Clement, who as a backup rushed for 547 yards and an 8.2 average as a freshman and 949 yards and a 6.5 average in 2014 as a sophomore.
Wisconsin also has converted cornerback Serge Trezy, a redshirt junior, and recently converted linebacker Alec Ingold, a freshman, who could get carries. The Badgers also could, like Ingold, burn the redshirt year of freshman Bradrick Shaw, a four-star recruit from Birmingham.
Chryst told reporters Thursday that Wisconsin's RB depth chart is Ogunbowale, Deal then Ingold.
As for Clement, if he missed four weeks he won't play in the games against Hawaii, Iowa, Nebraska and Purdue. Illinois is Wisconsin's opponent in five weeks and Rutgers in six weeks. Maryland, Wisconsin's third-to-last regular-season game on Nov. 7, is seven weeks away.
If Clement missed even more time, he could apply to the NCAA for a medical hardship redshirt. The Badgers have one of the top running back recruits in the nation in Antonio Williams expected to arrive on campus next season as well.