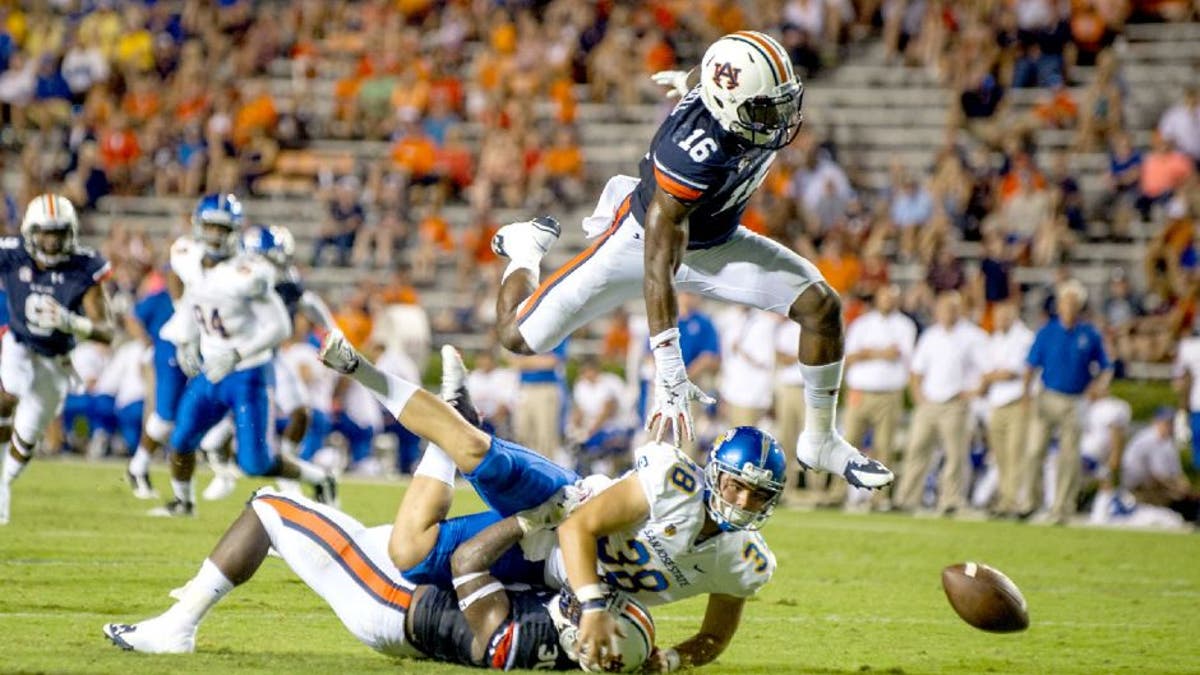 Few people, if any, at Auburn were satisfied with last season's 8-5 finish.
So what are the Tigers doing differently this year to try to get back to a national championship level? According to linebacker Tre Williams, they're being a lot more physical in camp.
"It's 10 times more physical," Williams told AL.com after Auburn's fifth preseason practice on Saturday. He added, "And I like it, because we have to be physical in this league. Last year we kind of lacked at that, and that's what made us weak. But this year we're going to be much stronger."
Part of that increase in physicality undoubtedly stems from the arrival of new defensive coordinator Will Muschamp, who was brought in by Auburn coach Gus Malzahn to strengthen the D after being fired as coach at Florida.
"Muschamp preaches toughness every day, and he's trying to make us tough," Williams said.
Fellow linebacker Kris Frost echoed those sentiments.
"I feel like, as a defense, we're getting a lot more physical in everything we do, whether it be taking on blocks, tackling physical, getting the ball out every chance we get," Frost said. "Everything we do is a mindset. We're trying to build a culture here. Coach Muschamp being the leader of that is really good for us. I feel like we're building a great culture of being a physical defense, and by the time season rolls around, we'll be right where we need to be."
(h/t AL.com)