Aric Almirola update not expected before Tuesday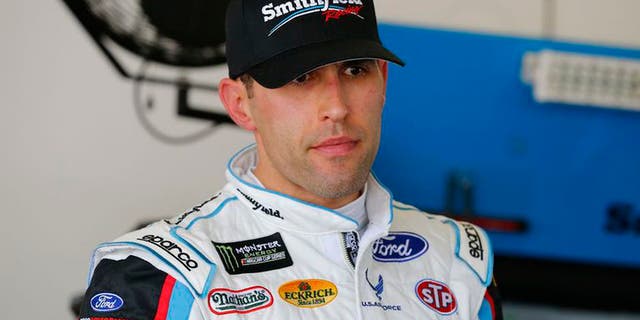 Richard Petty Motorsports is not expected to announce a replacement for the injured Aric Almirola or to update the injured drivers condition until Tuesday, a team representative told FOXSports.com late Monday afternoon.
Almirola suffered a compression fracture of his T5 vertebra in a violent crash Saturday night during the Go Bowling 400 at Kansas Speedway.
The incident, which brought out a caution on Lap 201 of the 267-lap race, began in Turn 1, when a right-front brake rotor appeared to fail on Joey Loganos Team Penske Ford as he and Danica Patrick were racing for 11th place.
Loganos Ford abruptly veered left into Patricks car putting it into the wall. Almirola was about 10 cars behind but was unable to stop and hit Logano at a high rate of speed.
Rescue workers had to cut the roof and windshield off of Almirolas No. 43 RPM Ford to extricate him from the car. He was airlifted to a local hospital where he spent the night before returning home to Mooresville, N.C. on Sunday.
Almirola is 23rd in the Monster Energy NASCAR Cup Series points standings, with best finishes of fourth at both Daytona and Talladega.
But after the Talladega race, the No. 43 failed to pass NASCARs Laser Inspection Station, resulting in a 35-point penalty for the driver and team, along with a three-race suspension and $65,000 fine for crew chief Drew Blickensderfer.