Are the Patriots secretly trolling the Falcons with their Super Bowl rings?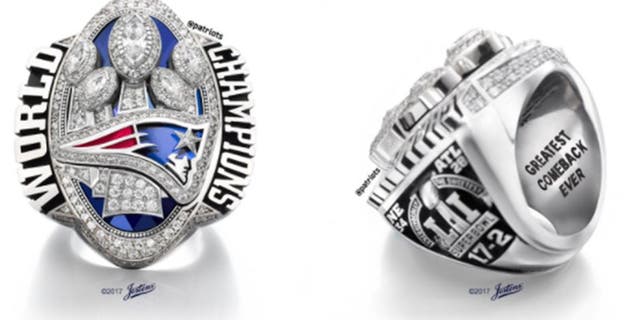 NEWYou can now listen to Fox News articles!
The New England Patriots unveiled their Super Bowl LI rings on Friday night with a spectacular gala, where Tom Brady showed off all five of his.
The rings celebrate the Pats' 34-28 victory over the Atlanta Falcons, with the words "GREATEST COMEBACK EVER" inscribed inside, as well as their 17-2 record and the franchise's five Lombardi trophies.
And apparently there's also some hidden shade thrown at the Falcons, according to ESPN's Darren Rovell.
The Patriots released details of the rings, describing them as having "more than 280 diamonds." Those sly devils.
It wouldn't be the first time a team has trolled with its championship rings. The Cleveland Cavaliers' 2016 rings forever remind us that the Golden State Warriors blew a 3-1 lead in the Finals.