Anti-Washington Redskins ad to air during NBA Finals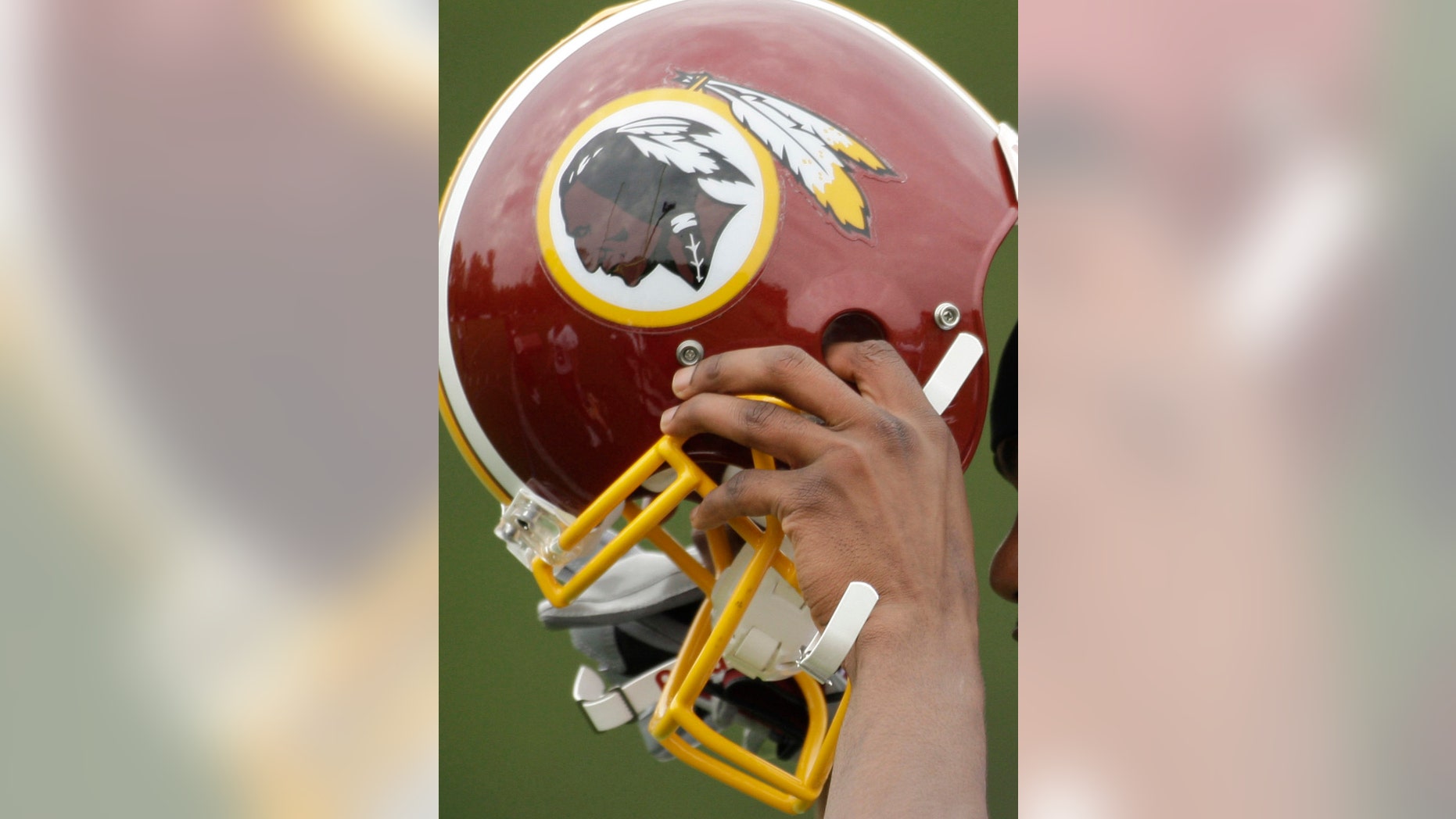 Protesting the Washington Redskins' nickname on the grounds that it's supposedly racist, an American Indian tribe has purchased a 60-second ad to air during halftime of Game 3 of the NBA Finals.
The ad was slotted for the Chicago, Dallas, Los Angeles, New York, Sacramento, San Francisco and Washington markets Tuesday night. It aired in Miami during Game 2 of the series.
The Yocha Dehe Wintun Nation of northern California purchased the time for the airing of a 60-second version of the National Congress of American Indians' "Proud To Be" ad. A longer version is available online.
"Native Americans call themselves many things," a man's voice says on the commercial. "The one thing they don't ... "
The voice then tails off, and an image of the Redskins' helmet on the ground next to a football appears, followed by a mention of the web site ChangeTheMascot.org.
"The 'Change the Mascot' movement is larger than Yocha Dehe or any one tribe," said James Kinter, the Tribal Secretary of the Yocha Dehe Wintun Nation. "It's about all tribal people and non-tribal people raising their voices in protest."
Debate over the usage of the Redskins' name has raged for some time, as has criticism of all Indian-themed mascots in sports. Redskins owner Daniel Snyder has called the name a "badge of honor" in the past.
Last month, the Redskins responded to Senate Democrats who said the nickname is a racial slur, saying it is "respectful" to Native Americans and suggested the lawmakers didn't have all of the facts.
In a letter to Senate Majority Leader Harry Reid, team President Bruce Allen wrote: "Our use of `Redskins' as the name of our football team for more than 80 years has always been respectful of and shown reverence toward the proud legacy and traditions of Native Americans."
Crossing over the football debate into the NBA Finals should, if nothing else, guarantee plenty of viewers. More than 15 million people tuned in for Game 2 of the NBA Finals, which typically outdraws all other programming on game nights.
"It doesn't surprise me," Miami forward Shane Battier said. "It makes sense that the highest-rated television program in June would attract such attention. I don't mind using the NBA for positive social change. I think we have a responsibility with our platform for positive social change."
For his part, Battier is not a fan of the nickname.
"If there are Native American tribes who find that term offensive, and they've voiced their expression of discontent for the name, I think there should be a move to change it," Battier said. "If everyone in the Native American world looked at 'Redskins' as a sign of respect, I would be OK with it, but if it is a slanderous and hurtful term for people, it needs to be changed."
The Associated Press contributed to this report.