Andre Fili ready to put inconsistency behind him at UFC 197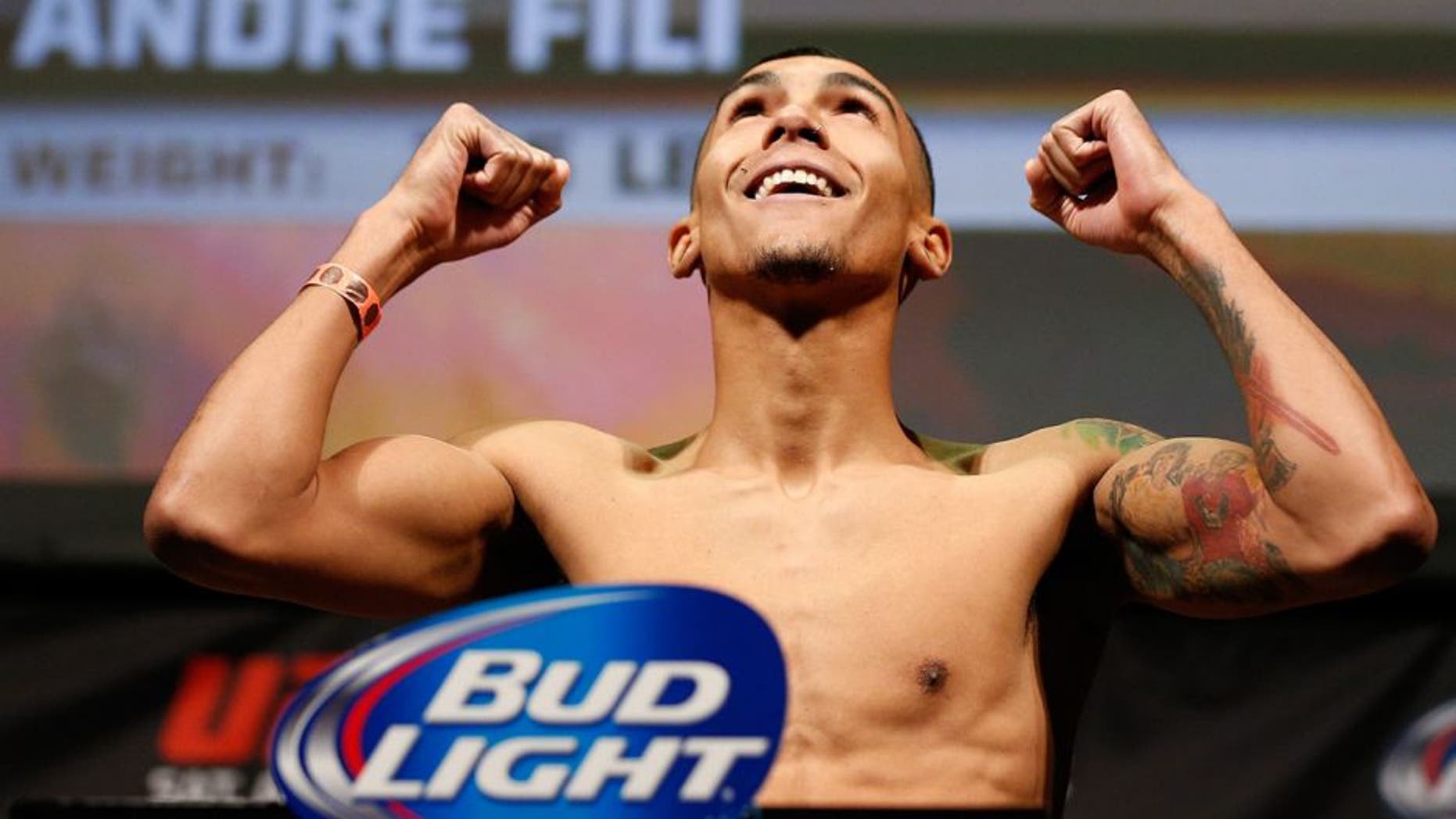 Andre Fili is about as much of a veteran as anyone can be at the young age of 25. In just over six years as a professional, the Team Alpha Male featherweight has competed 18 times.
Perhaps he's been eager to set such a pace and heavy workload because the Californian is living the dream he was certain he'd attain. "I always knew I was going to be a professional fighter," he tells FOX Sports ahead of his UFC 197 contest against Yair Rodriguez.
"It used to be the thing I'd use as an excuse, actually. My report card wasn't good? It's OK, 'I'm going to be a professional fighter!'" Fili said, laughing. "My generation is probably the first one where we had the profession of MMA fighter in front of as an example since we were young. Guys before got into it because they were wrestlers, or kickboxers, or jiu-jitsu champions. Guys in my generation, everything we did, from the start, was with the goal of being an MMA fighter in mind."
Fili's professional aspirations found leadership after he fought Team Alpha Male's Derrick Burnsed in 2010. Fill got injured and lost the fight, but it gave him the opportunity to meet TAM founder Urijah Faber.
"I told him that I'd always wanted to train with Team Alpha Male," Fili remembers. "A couple weeks later, I got the invite and headed up there to train."
Fili had found his fighting home and he wouldn't lose again for years, making it to the big leagues of the UFC as a member of Faber's squad. Now, he faces another exciting young featherweight prospect in Rodriguez.
"I do look at this as a match up of two of the best up-and-comers in the division," Fili admits. "Yair is very exciting, and I think I am, too. He really goes for it, and so do I."
Rodriguez, however, has yet to lose inside the UFC and appears to be on an early path that could lead to title contention. Which is where Fili plans to get to himself in time.
The man who, as a child dreamed of becoming a great fighter still feels like he's got a lot to show.
"I have a lot to prove because of my inconsistency in the UFC," Fili admitted. Though "I know what I'm capable of and I'm ready to let everyone else see it."
As much as he respects opponent Rodriguez -- "he's unpredictable, and dangerous, and real good" -- Fili is confident that the stuff he's made of is more solid. "I feel that I'm better and have the better fundamentals," he declared.
"I know I hit harder than he does."