A&M QB commit Martell impresses in season opener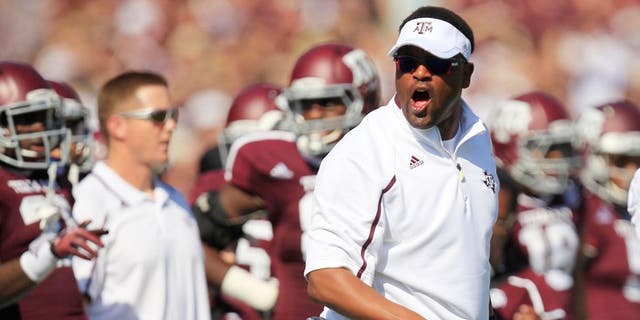 Tate Martell, a senior at Las Vegas Bishop Gorman who committed to Texas A&M last month, is ranked by Rivals as the top dual-threat quarterback recruit in the country and by 247 Sports as 12th-best recruit nationally. And on Saturday night, in a big-time matchup against Chandler (Ariz.) High, he showed why.
According to Rivals recruiting analyst Blair Angulo, the five-star Martell looked every bit the part of a future A&M standout in the nationally televised game between two top high school programs.
Angulo reported that Martell "didn't appear fazed by the added attention and national television audience, feeling pressure in the pocket and, as we've seen him do many times, rolling out while keeping his eyes downfield on targets."
Martell also showed off his athleticism, with Angulo adding, "(W)hen there was nothing there, Martell wasn't afraid to tuck the ball and run. He also showed a great feel for the zone read and made some outstanding throws on the run, using his lower body to build momentum toward his target."
Between returning sophomore starter Kyle Allen, uber-talented true freshman Kyler Murray and Martell, the Aggies will be in an enviable position quarterback-wise for the foreseeable future.