Alfred Morris doesn't care about stats, just wants to win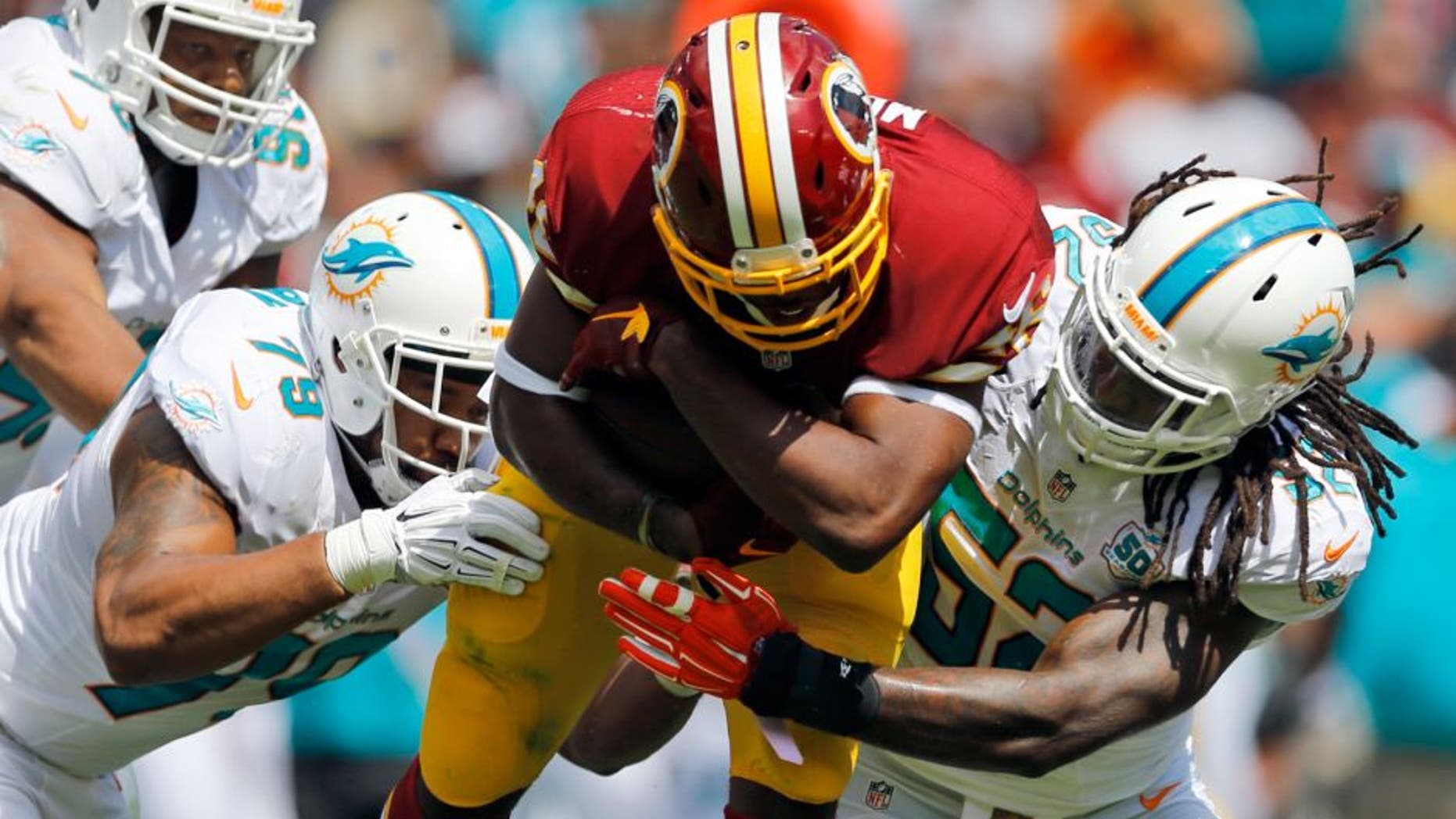 The Washington Redskins ran for 182 yards on 37 carries in Week 2, owning the line of scrimmage against a stout St. Louis Rams defensive front. Alfred Morris entered the game as the starter, but he played just three more offensive snaps than backup Matt Jones. The rookie Jones finished with two more total touches than Morris, 74 more yards and both rushing touchdowns.
While it looks like Jones' role will continue to grow as the season progresses, Morris is not worried about getting his touches as long as the Redskins are closing out games like they did in Week 2.
"We don't care," Morris said to reporters when asked about how much the workload means to the running backs, per the Washington Post. "The only thing that matters around here is winning. The last two years we've had seven wins. That's not going to get it done. That's tough. I don't care who gets the stats or who is making the plays. As long as we're winning, that's all that matters. That's what we did today. We came out with a win. I'm super happy, super excited and I can sleep easy tonight knowing that we left it all out there and got a win today."
Morris finished the game with 18 carries and Jones finished with 19 carries. It took them an extra week to do it, but the Redskins successfully debuted their winning blueprint for the 2015 season. They will look to control the line of scrimmage via the run game and keep things simple and efficient in the passing game. If all goes according to plan, both backs should see plenty of work in 2015.
"There will be some games where maybe it won't happen like that but our plan is to keep both backs fresh," Gruden said. "I intend on them both getting plenty of touches. [Running Backs] Coach Randy Jordan does a great job with the substitution pattern. I don't really care who's in there. They're both very, very good football players as long as they're fresh."
But what happens when the game script goes awry and the Redskins find themselves down two scores? It will be interesting to see if they turn to Morris or Jones in these situations.
(h/t Washington Post)