Alexander Gustafsson rips Jon Jones following win: 'He's not a champion'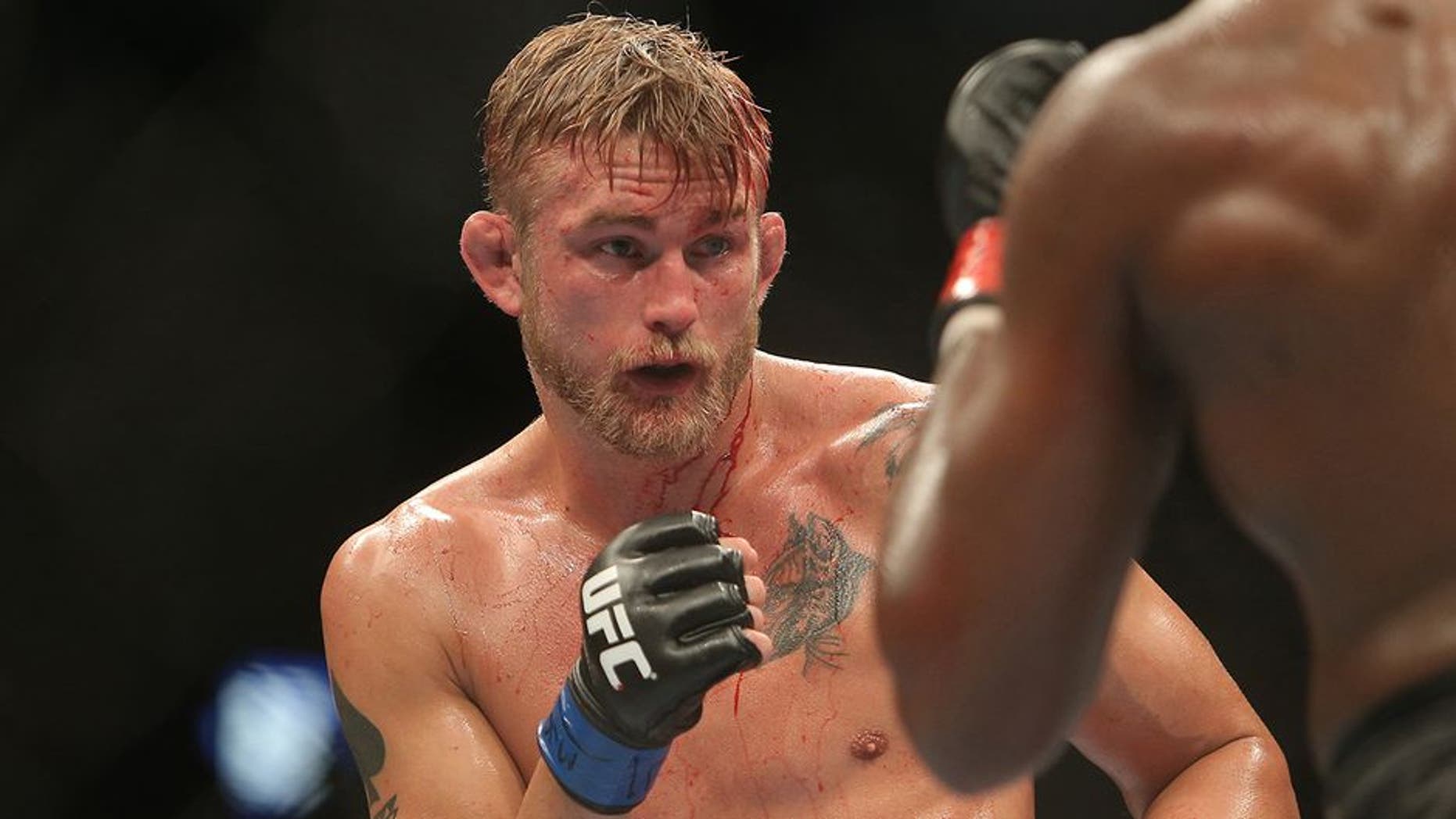 Alexander Gustafsson has been considered one of the best light heavyweight fighters in the world for most of his UFC career, but he's also typically defined by being rather soft-spoken outside the cage.
That all changed when Gustafsson was asked to address former champion Jon Jones on Sunday following his win over Glover Teixeira in the UFC Fight Night main event.
Gustafsson has history with Jones after he battled it out with him for five rounds in an epic, all time classic championship fight back in 2013.
Gustafsson is clearly no fan of Jones, who has been mired in controversy over the past couple of years after he was stripped of the title following a hit-and-run accident and then suspended for a year after testing positive for a banned substance in 2016.
"He is the biggest enemy. I don't like him," Gustafsson said about Jones at the post fight press conference from Sweden. "I give him that he is the best fighter of all time, he is pound-for-pound the best fighter in our division. Of course, everybody knows that. He never lost, he hasn't lost yet.
Following his latest absence from the sport, Jones will make his return at UFC 214 in July when he'll face current champion Daniel Cormier in the main event.
Josh Hedges/Zuffa LLC/Zuffa LLC via Getty Images
Gustafsson has also battled to a razor close decision with Cormier as well, but he'll be openly rooting for him to get the better of Jones when they face off later this summer.
"That's why I always tell the guys I hope D.C. wins because I like the guy. He's a worthy champion," Gustafsson said about Cormier. "That's what I mean when I say [Jon Jones is] the biggest enemy of all time."
As far as his own return to action after Gustafsson blanked Glover Teixeira in a lopsided performance on Sunday, the Swedish fighter will be ready whenever the UFC needs him.
In a perfect world, Gustafsson would like nothing more than to challenge the winner of Cormier versus Jones in July, but there's no telling what the UFC will opt to do until after that fight is over.
"In my opinion, yes," Gustafsson said when asked if he should get the next title shot. "We'll see what happens.
"They're fighting now in July so we'll see what happens."